Seoul, South Korea (CNN) — The door of an Asiana Airlines jet opened as it was coming in to land in Daegu, South Korea, on Friday afternoon, leaving wind whipping through the plane's cabin as terrified passengers gripped their armrests, video of the incident shows.
An airline official said a man in his 30s who was sitting at the emergency seat seemed to have opened the door when the aircraft was about 700 feet (213 meters) above the ground and about two to three minutes from landing in the city 150 miles (240 kilometers) south of Seoul.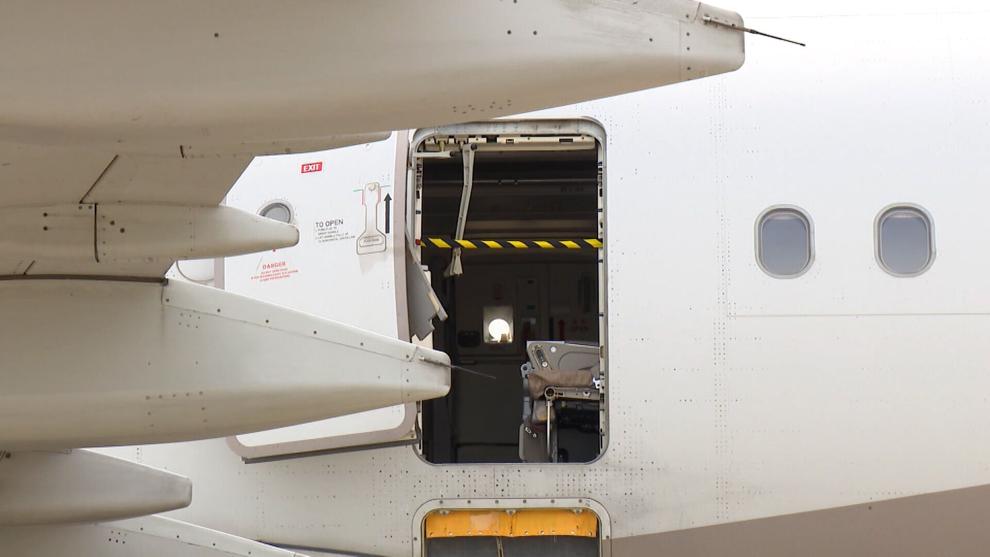 However, company officials told CNN the plane had landed safely.
Local police said a man has been arrested. They said he confessed to opening the door, but would not say why he did it.
South Korea's Ministry of Land, Infrastructure and Transport said in a statement that police and the ministry are investigating an individual over violation of aviation law.
A total of 200 people were on board, including 194 passengers, according to Asiana Airlines.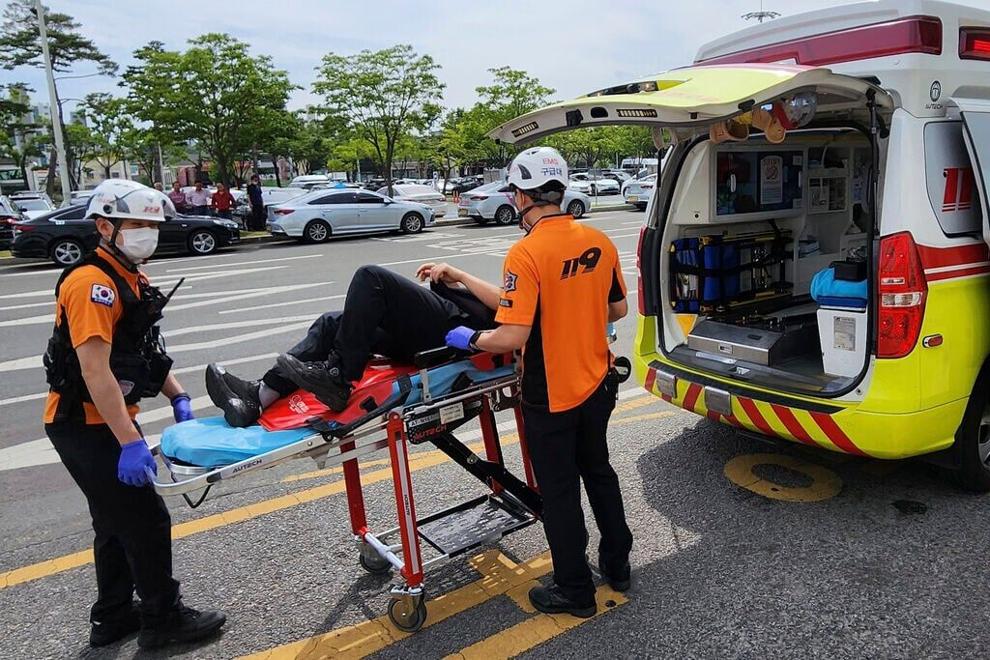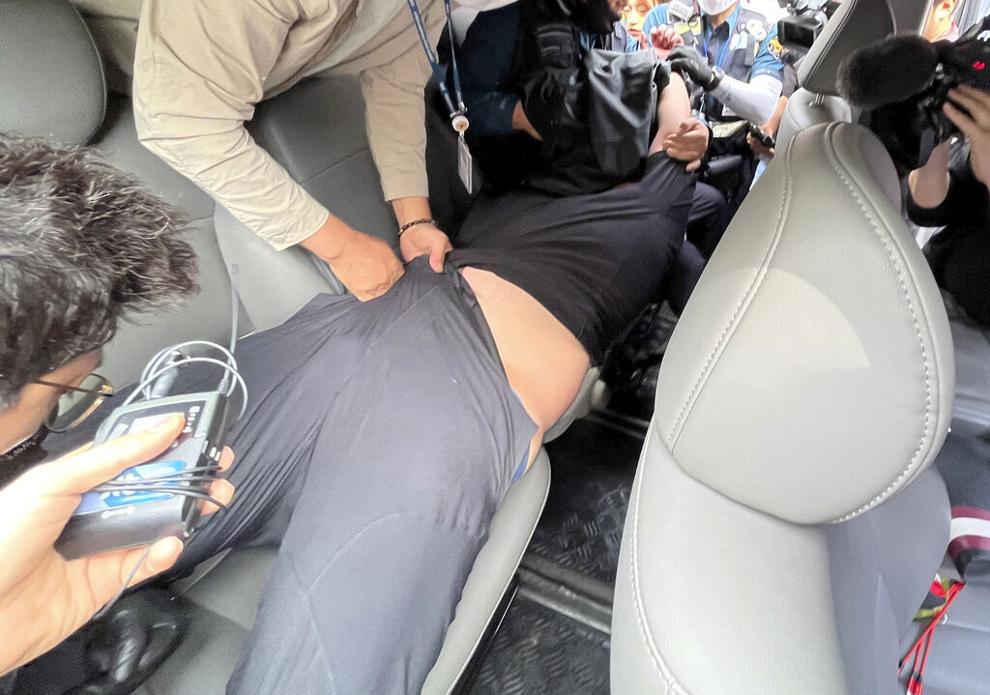 According to the Daegu Fire Department, 12 people suffered minor injuries from hyperventilation and nine of them have been sent to hospitals in Daegu.
The aircraft was identified on the Flightradar 24 tracking website as an Airbus 321.
The jet was on a flight from Jeju island, off South Korea's southern coast, to Daegu.
Aviation expert Geoffrey Thomas of Airline Ratings described the incident as "very bizarre."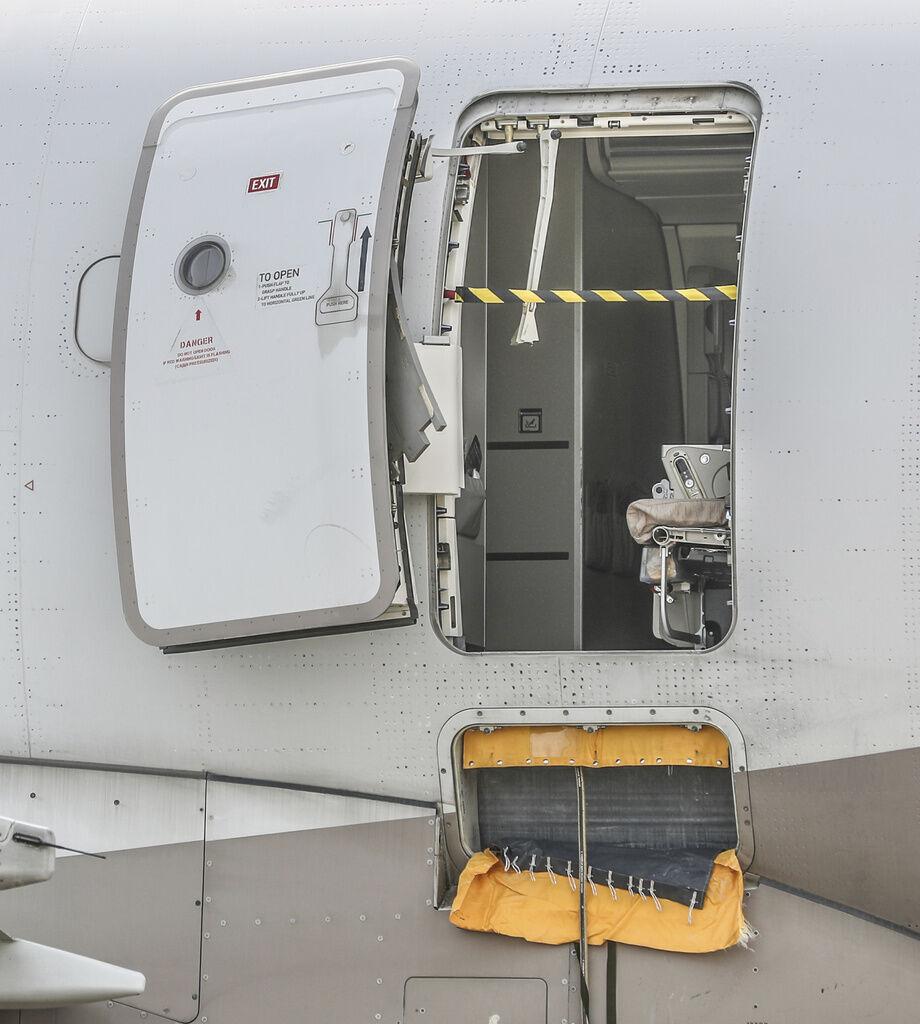 "Technically, it's not possible to open those doors in flight," he told CNN.
Thomas noted that the landing speed of an A321 is about 150 knots (172 mph), meaning winds of that speed are passing the aircraft. The door, behind the wing of the aircraft, opened into that airstream, he said.
"It seems implausible that the door could be opened in the first place and then against the airstream technically impossible, but somehow or another it has happened," Thomas said.
The Land, Infrastructure and Transport Ministry said it had dispatched an aviation safety supervisor to the site to check whether there was an abnormality in aircraft maintenance.
Top 10 safest airlines to fly on right now
Top 10 safest airlines to fly on right now
Hawaiian Airlines
Delta Airlines
Alaska Airlines
American Airlines
United Airlines
International: Qatar Airways
International: Qantas Airways
International: Etihad Airways
International: Air New Zealand
International: Singapore Airlines
Safest low-cost airlines in 2023
The-CNN-Wire
™ & © 2023 Cable News Network, Inc., a Warner Bros. Discovery Company. All rights reserved.