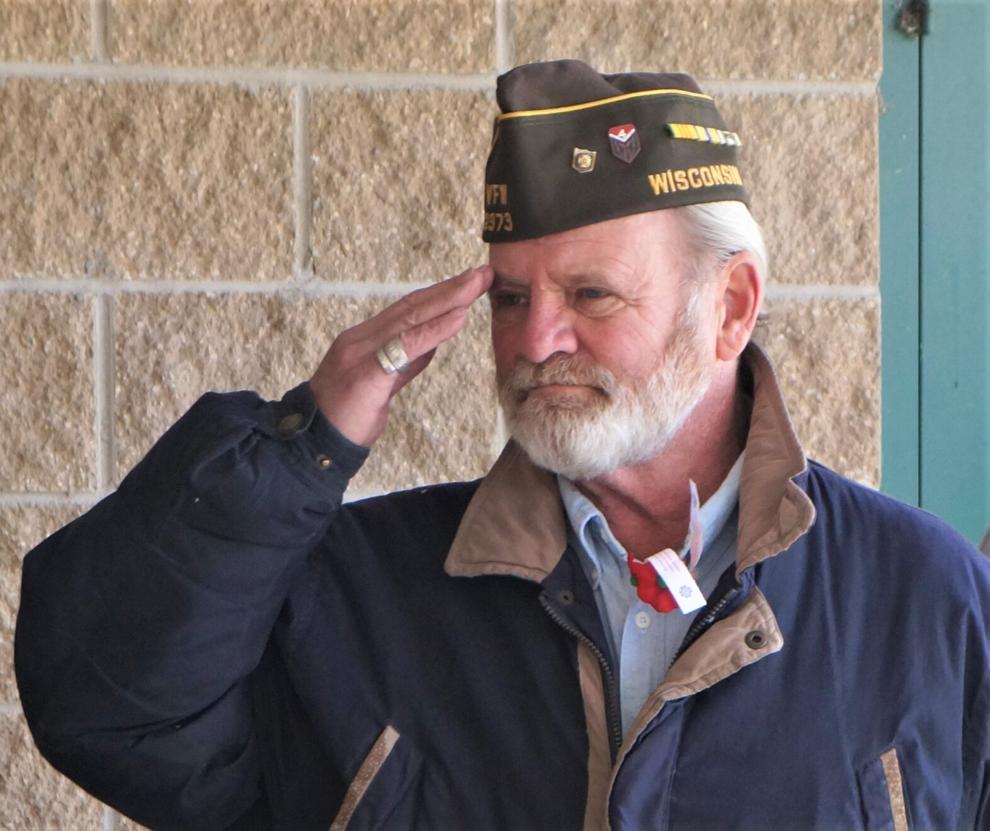 Geneva Lakes Veterans of Foreign Wars Post 2373 conducted a solemn Veterans Day observance in the Lions Club Pavilion at Edgewater Park along scenic Geneva Lake in downtown Williams Bay on Friday, Nov. 11.
Founded 90 years ago in 1932, VFW Post 2373 serves Williams Bay, Lake Geneva, Fontana and Walworth.
The Veterans Day program was led by Post Commander Ron Grabski and included a ceremonial rifle salute, fundraising poppy sales in support of veteran outreach, and the reading of the World War I poem, "In Flanders Fields."
Despite the chill, a large crowd was on hand for the outdoor Veterans Day program, including 40 middle schoolers from Faith Christian School and 17 members of the Williams Bay High School History Club.
Following the program, 31 area veterans and their family members were the honored Veterans Day lunch guests at Williams Bay Elementary School, with 19 veterans staying to visit with students in classrooms after lunch.