The teams have been set for the 2023 U.S. National Snow Sculpting Championship, which will be held Feb. 1 through Feb. 5 in Downtown Lake Geneva as part of the Winterfest activities.
Deanna Goodwin, vice president of marketing, communications and development for Visit Lake Geneva— organizers of Winterfest,— announced during the Jan. 11 Lake Geneva Business Improvement District Board meeting that 15 teams will be participating in this year's competition— the same number of teams as last year.
The competition will include snow-sculpting teams from Wisconsin, Illinois, Minnesota, Michigan, Iowa, Vermont, New Hampshire, New York, Colorado, North Dakota and Alaska.
Teams are required to win or place in their state competition in order to qualify for the national competition.
The snow sculptors are constructed at Riviera Plaza and Flat Iron Park in Downtown Lake Geneva. There is no cost to attend the competition.
Ice Sculpture Walk 
Goodwin also announced that 32 businesses will be participating in the Downtown Ice Sculpture Walk, which also will be held as part of the Winterfest festivities.
About 37 businesses participated in the 2022 ice sculpture walk. Goodwin said part of the reason for less participants this year is because of staffing issues at Art Below Zero, the company that manufactures the ice sculptures.
The Downtown Ice Sculpture Walk includes participating business owners having an ice sculpture placed in front of their establishment.
"We cannot take anymore ice sculptures at this point," Goodwin said. "Art Below Zero is short staffed this year. We had a little extension after the deadline but we couldn't take more after that. We're a little bit down, but the 32 sculptures will make for a really nice art installation."
The snow sculpting teams are set to begin working on their pieces Feb. 1 and finishing their sculptures by 1 p.m., Feb. 4, and the ice sculptures are set to be installed Feb. 2.
"We put those things on two separate days to kind of straddle them," Goodwin said. "We want them to last on the weekend too, so we don't want them up too soon. So Art Below Zero will be in town in the early morning of Feb. 2 to install those ice sculptures."
Weather uncertainty 
Goodwin said she hopes the area receives colder temperatures in time for Winterfest, so the teams are able to construct their sculptures.
"We have no concerns about the sculptors doing their thing. It's just a matter of the value of the visitors to come see the sculptures," Goodwin said. "We're hoping the sculpting goes well, and the weather holds out to keep those sculptures up as long as possible."
Spyro Condos, president of the Business Improvement District Board, said he is impressed with the work that the teams do on their sculptures and how they handle the weather conditions.
"They are used to all kinds of weather. They've seen it all from thunderstorms to below zero temperatures," Condos said. "They know how to deal with it, so they will be ok."
Shuttle bus transportation will be available to Downtown Lake Geneva during Winterfest from 8 a.m. to 8 p.m., Feb. 4 and Feb. 5.
Pick up sites include a park-and-ride location near the intersection of Sheridan Springs Road and North Edwards Boulevard next to Servpro of Lake Geneva and at Home Depot, 550 N. Edwards Boulevard.
The drop-off and pick-up site will be at U.S. Bank, 303 Center St.
"Those were very popular last year," Goodwin said of the shuttle bus transportation. "I know they ended up adding a bus or two because demand was high mid-event, so we're hoping to kind of mediate as much traffic congestion and parking congestion in the Downtown area by promoting the shuttle buses."
Watch now: check out the Ice sculpture walk in Downtown Lake Geneva
Kilwins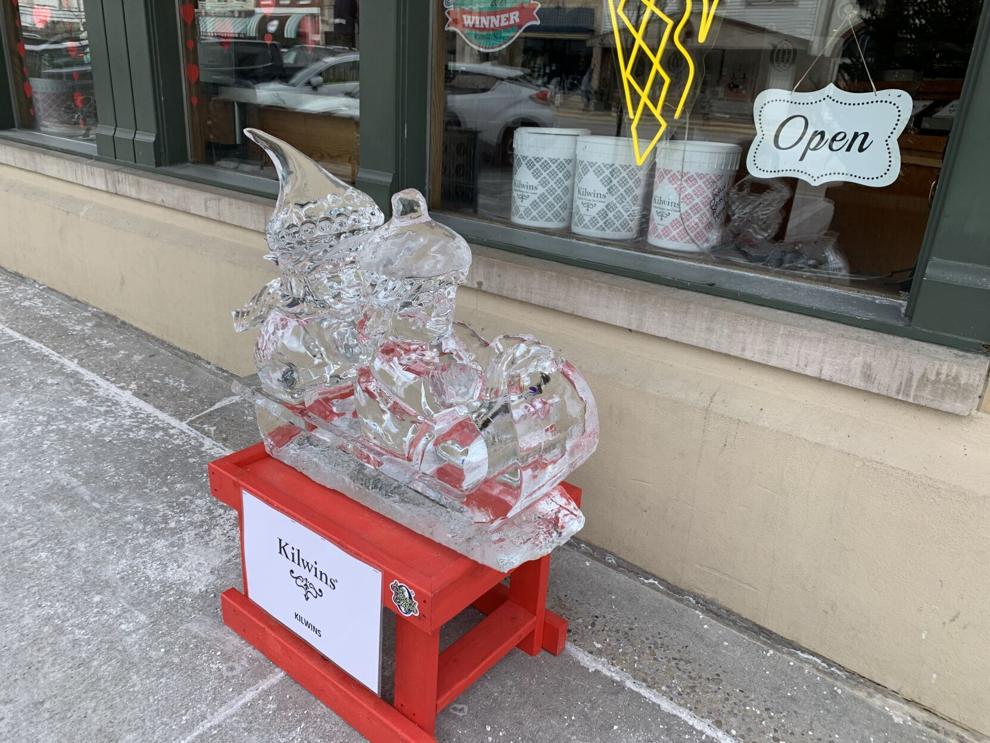 Watch now: Ice sculptures in Downtown Lake Geneva
The Market of Lake Geneva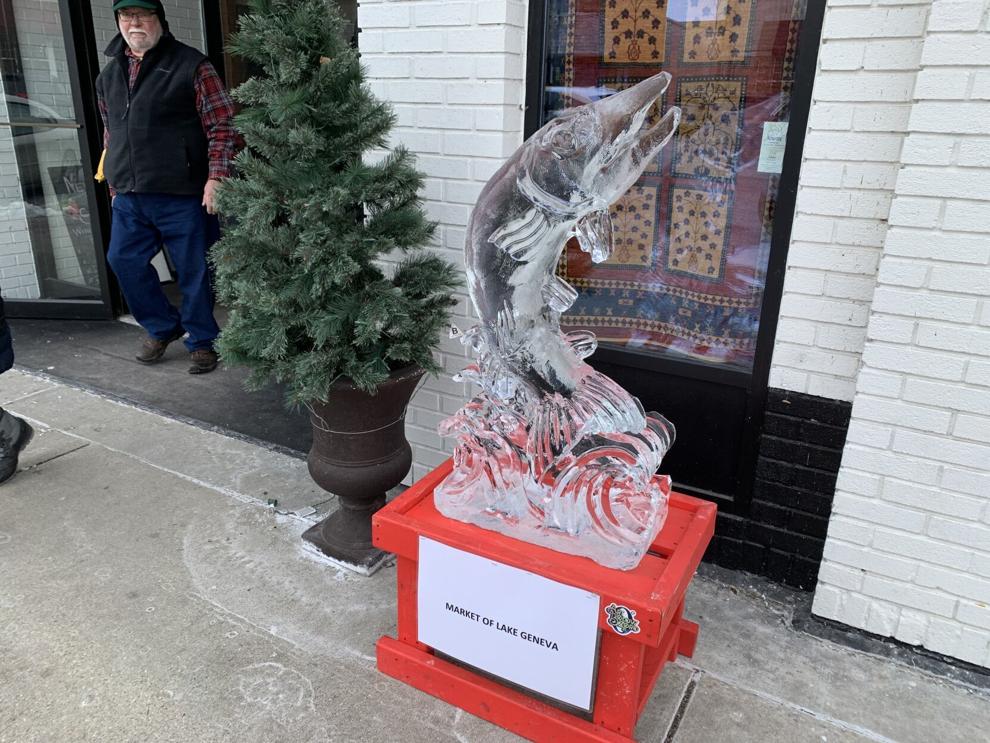 Queen Bee Artisan Market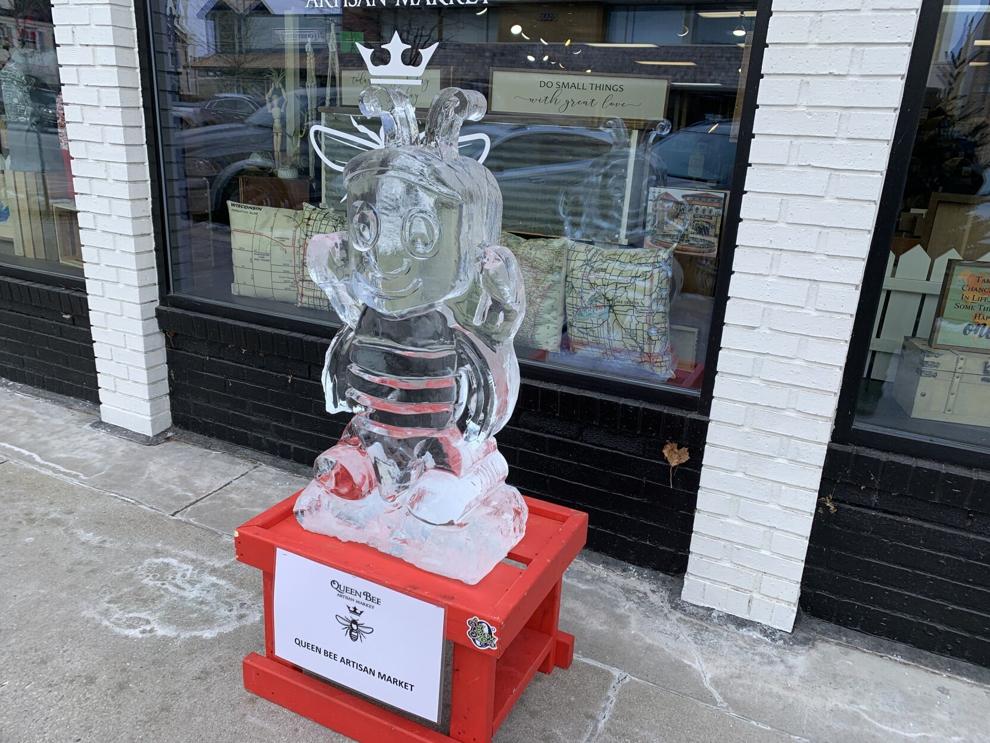 Geneva Gifts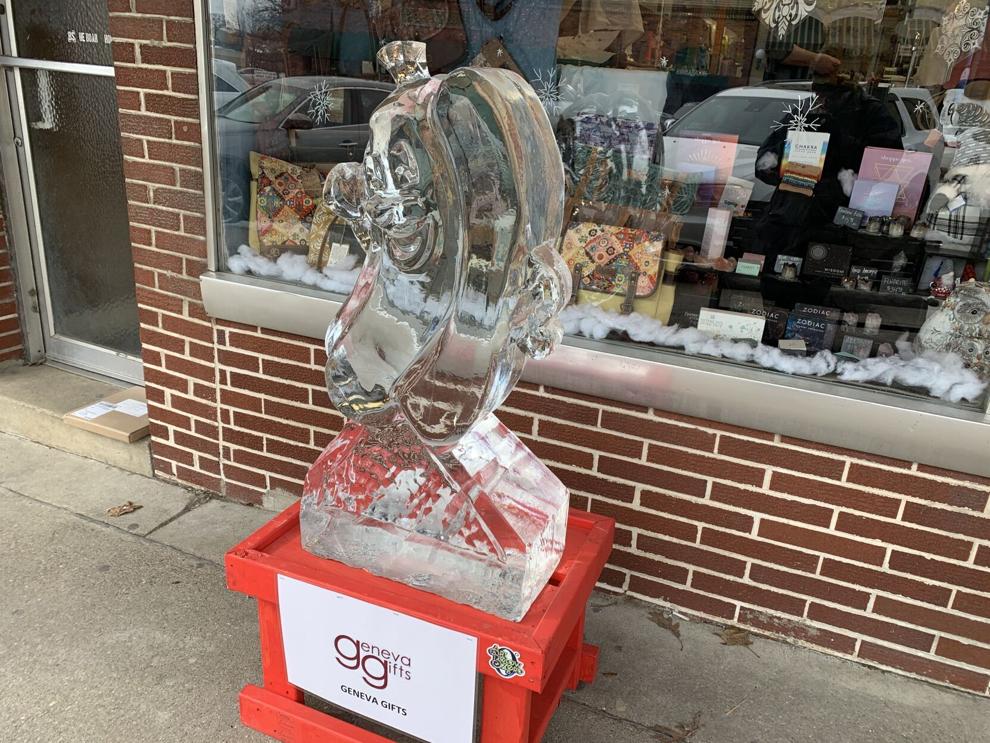 Clean Water Outdoor Sports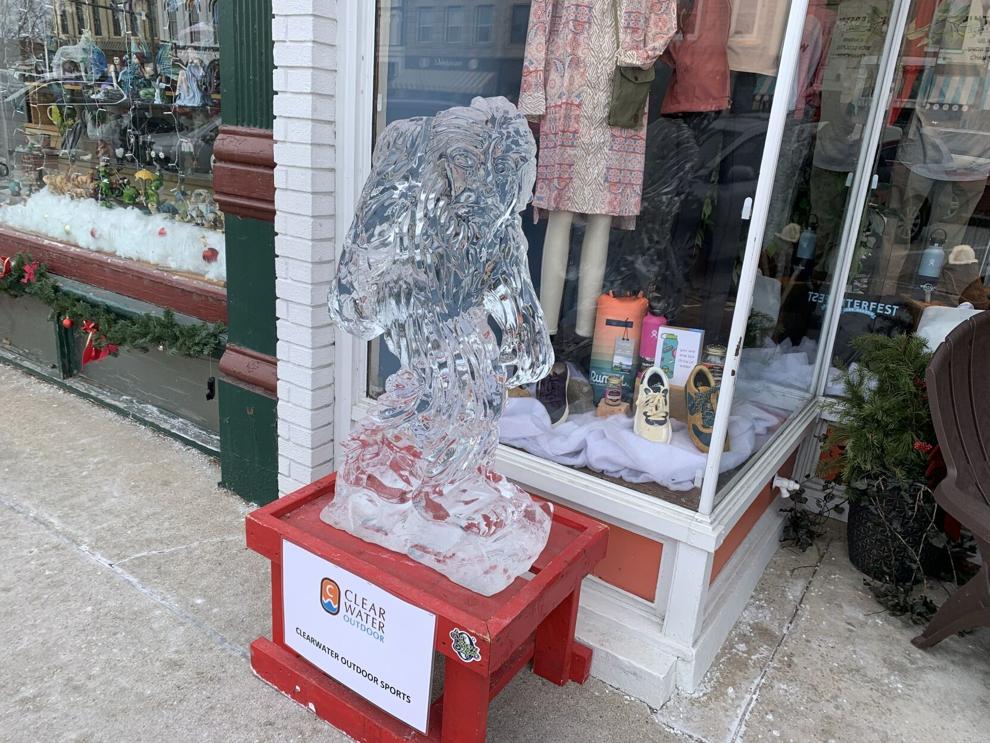 Sopra Bistro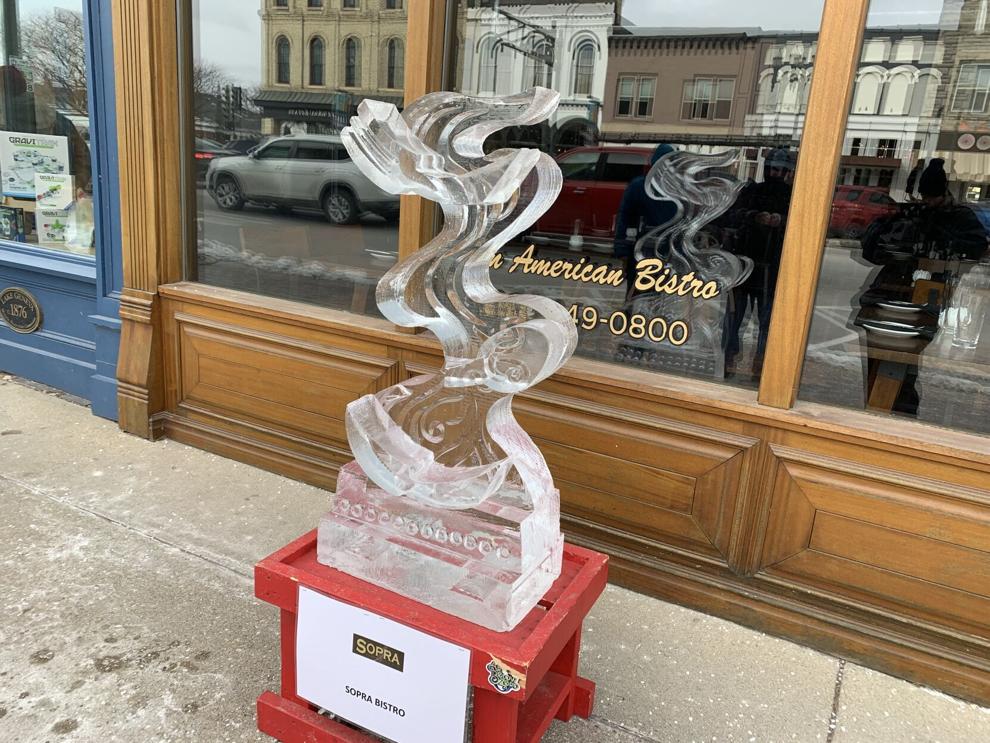 lake Geneva Harley Davidson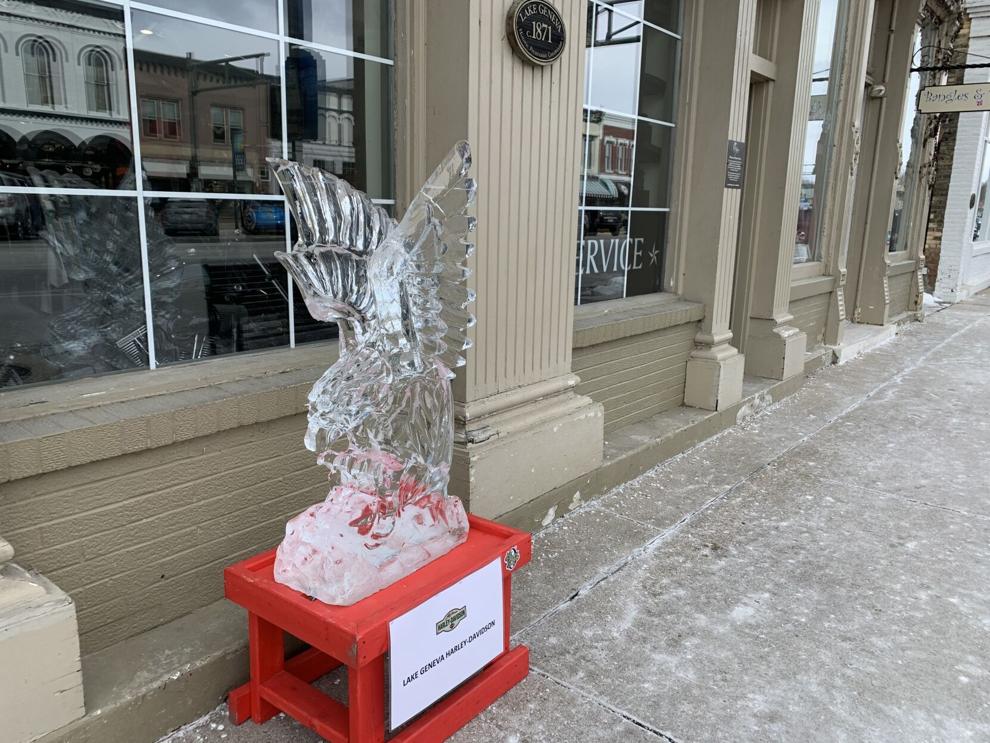 Evr Dry Gds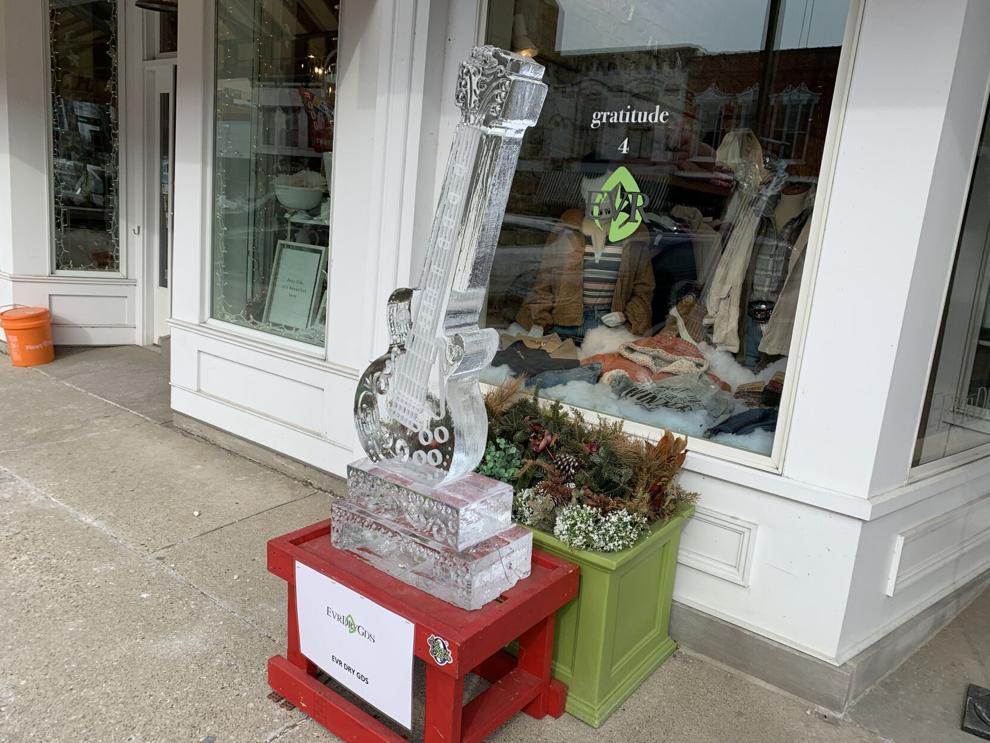 Edie Boutique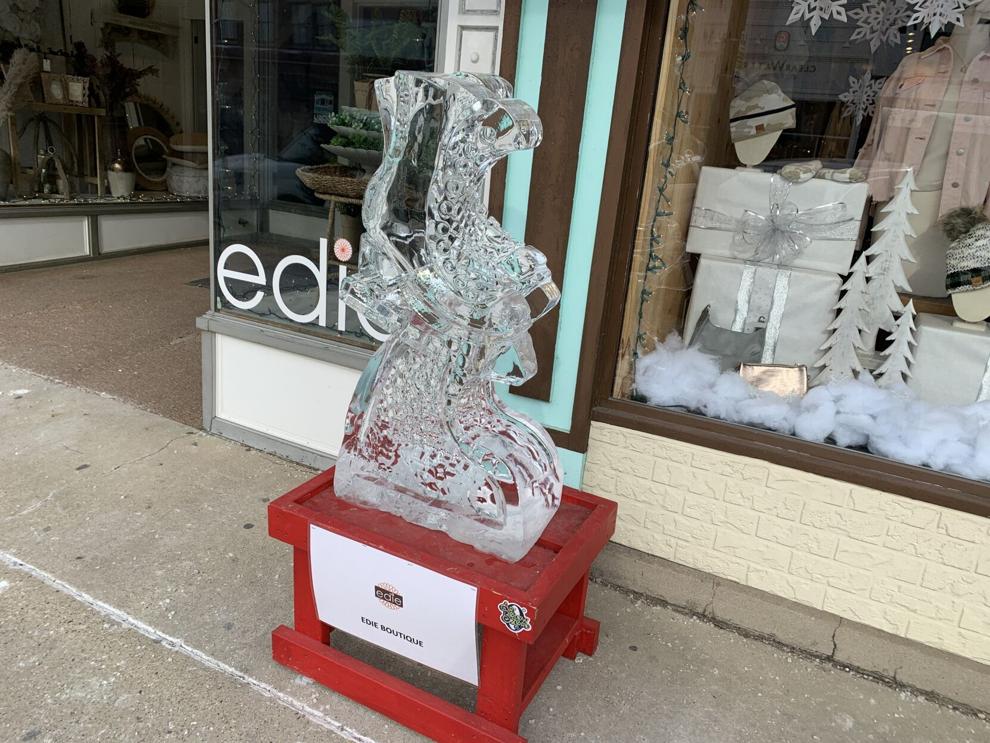 Bloomingbyrds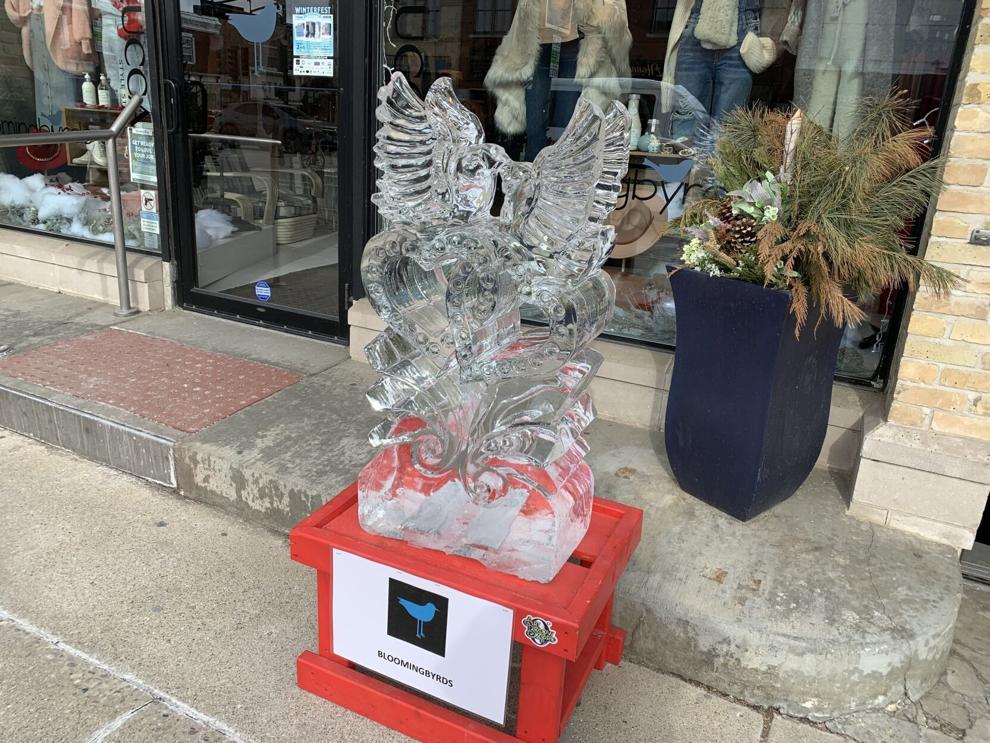 Jayne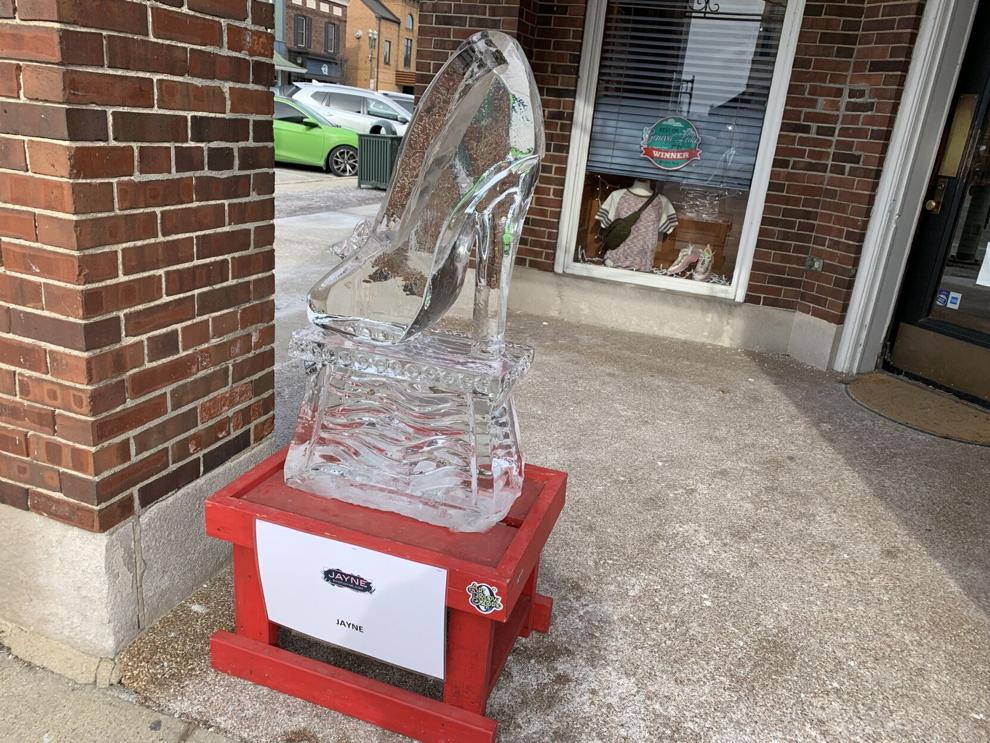 Olive Oil Shop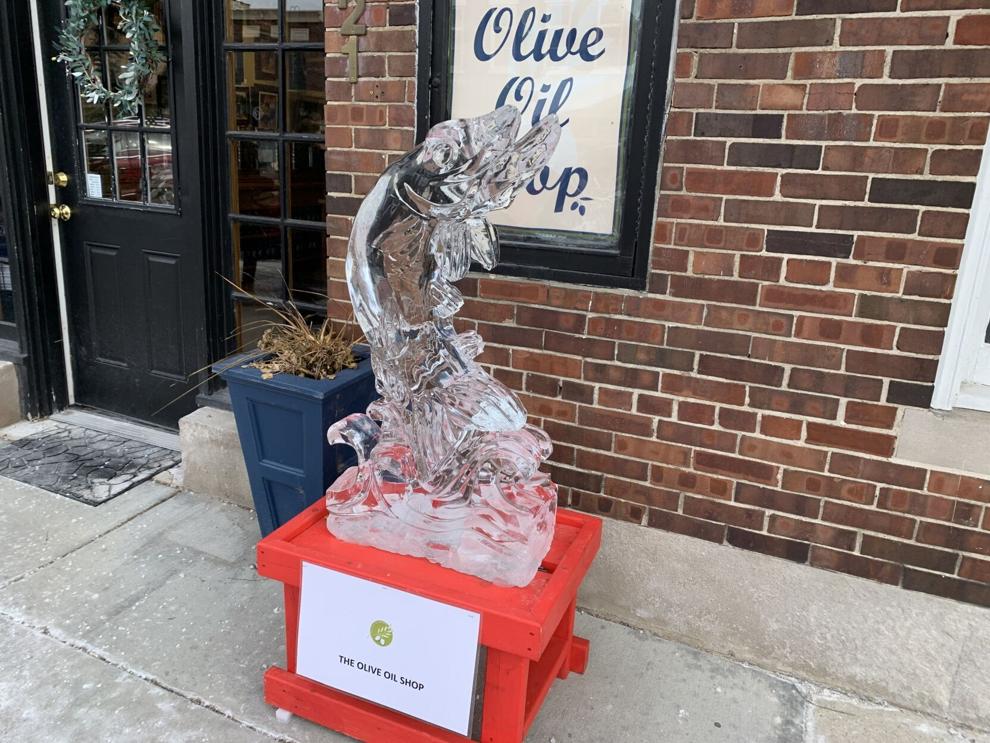 Wholistic Connections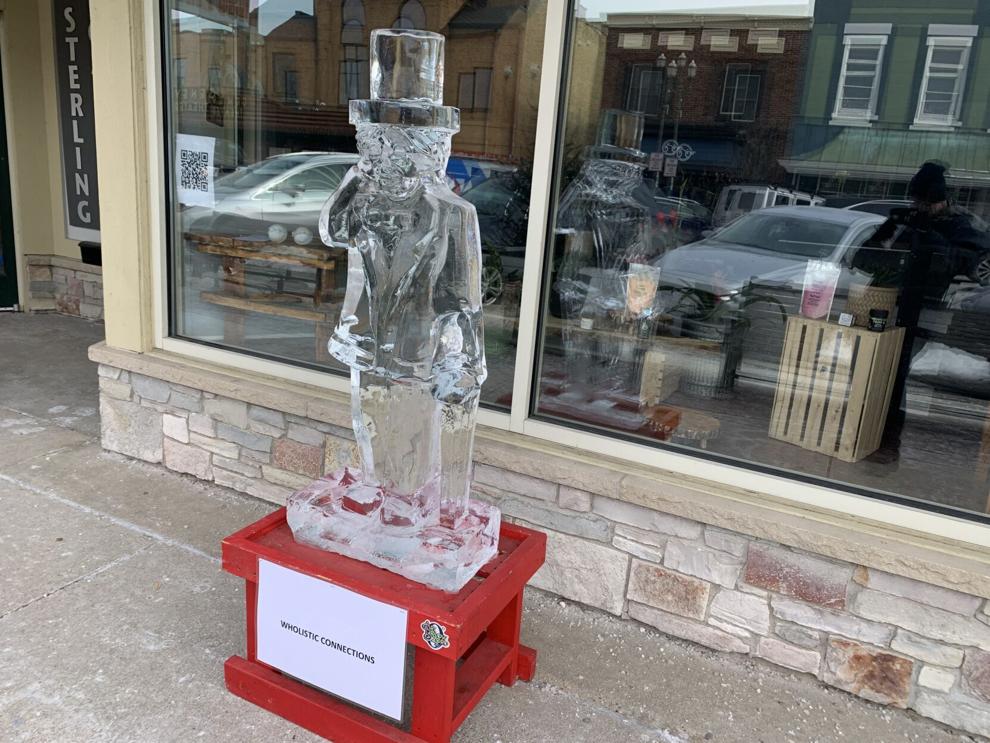 Sterling Works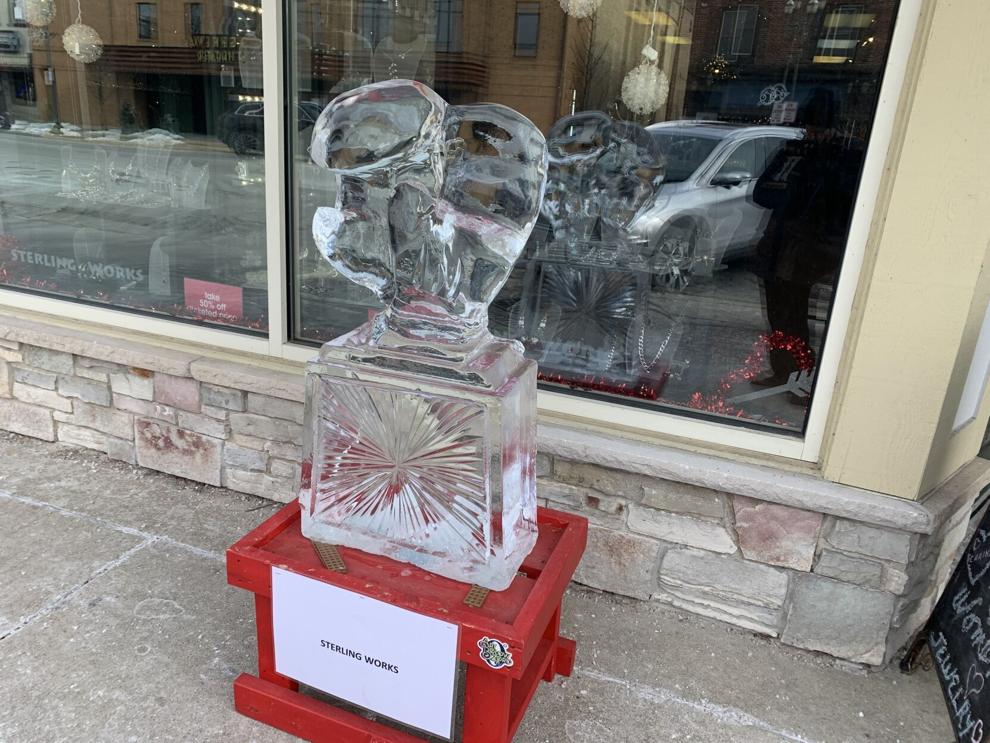 Lake Geneva Spice Company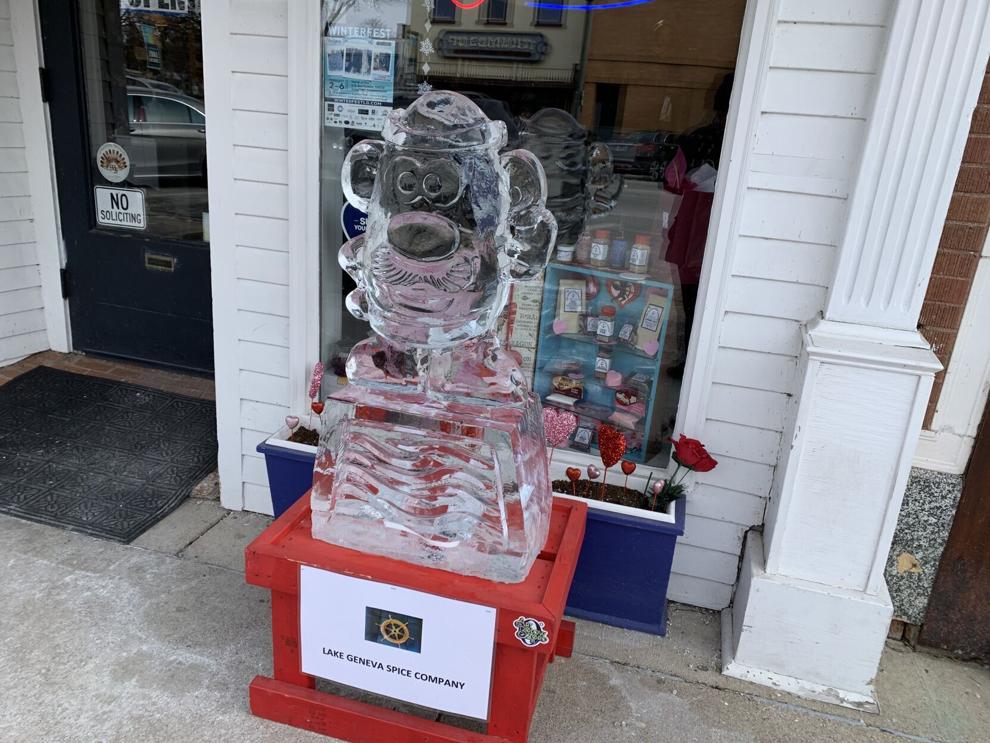 Thumbs Up Saloon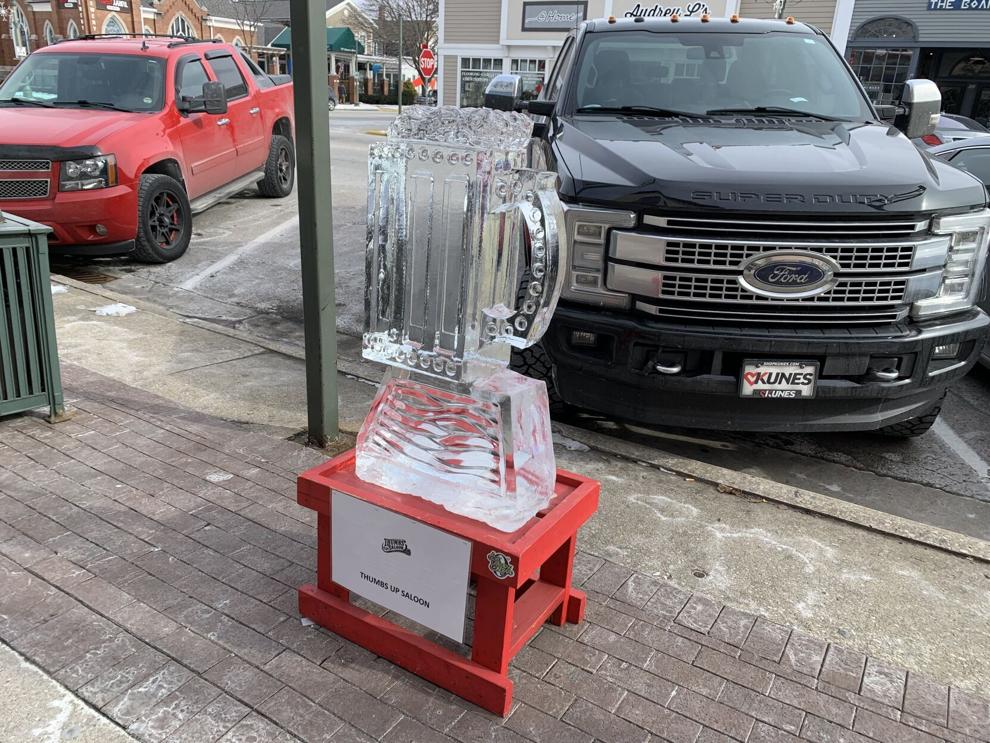 Avant Cycle Cafe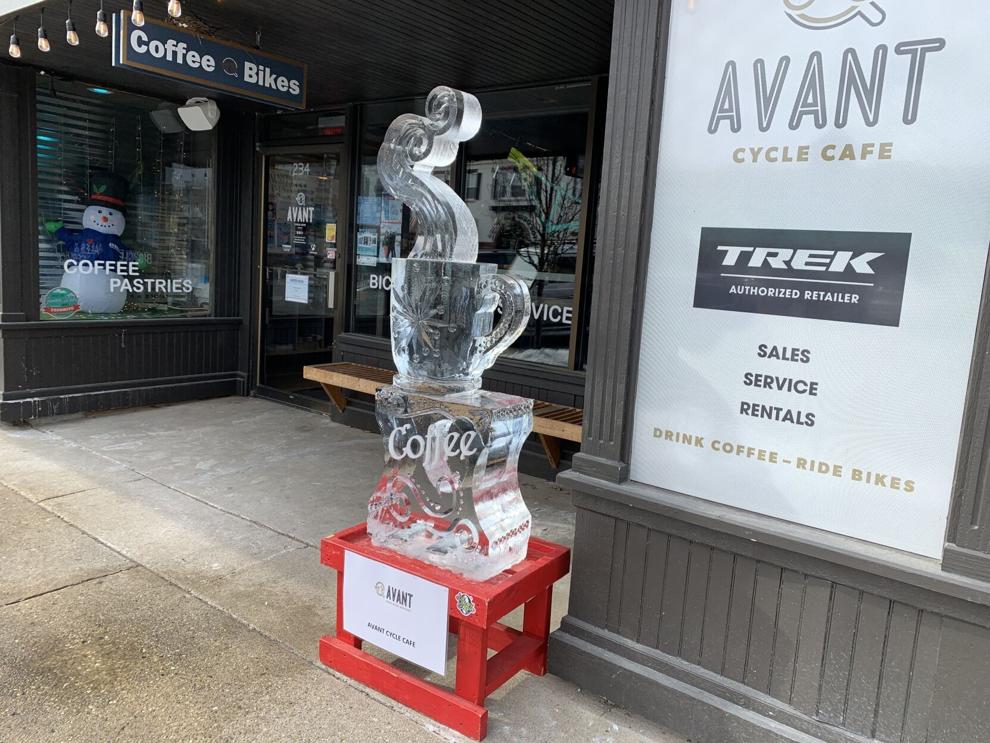 Cornerstone Shop & Gallery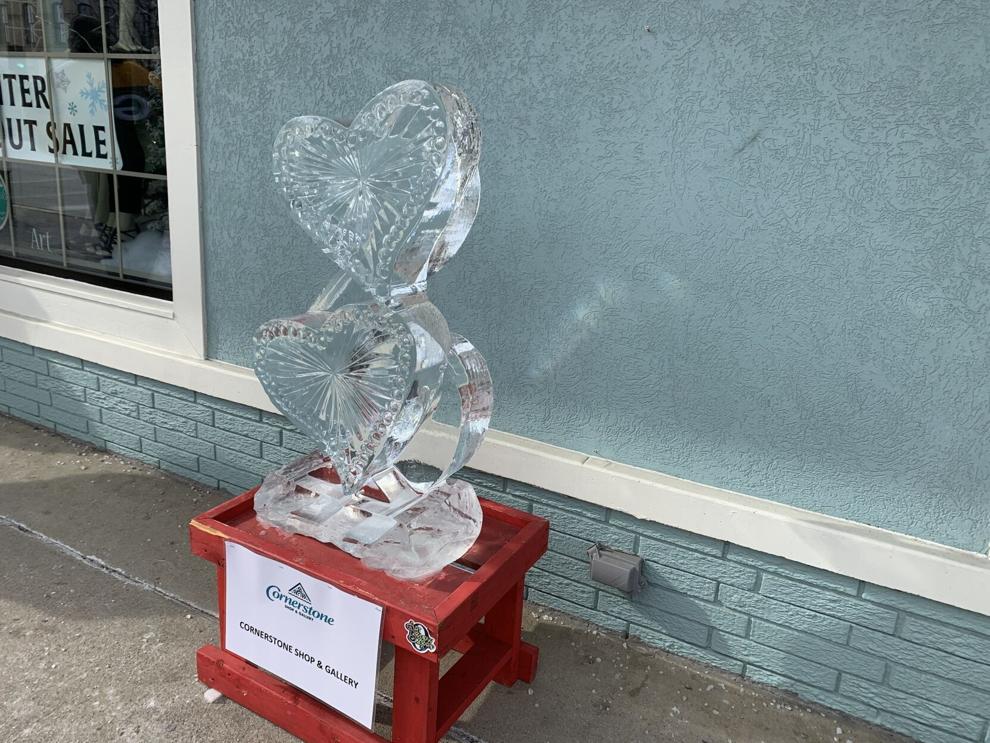 Cornerstone Shop & Gallery second sculpture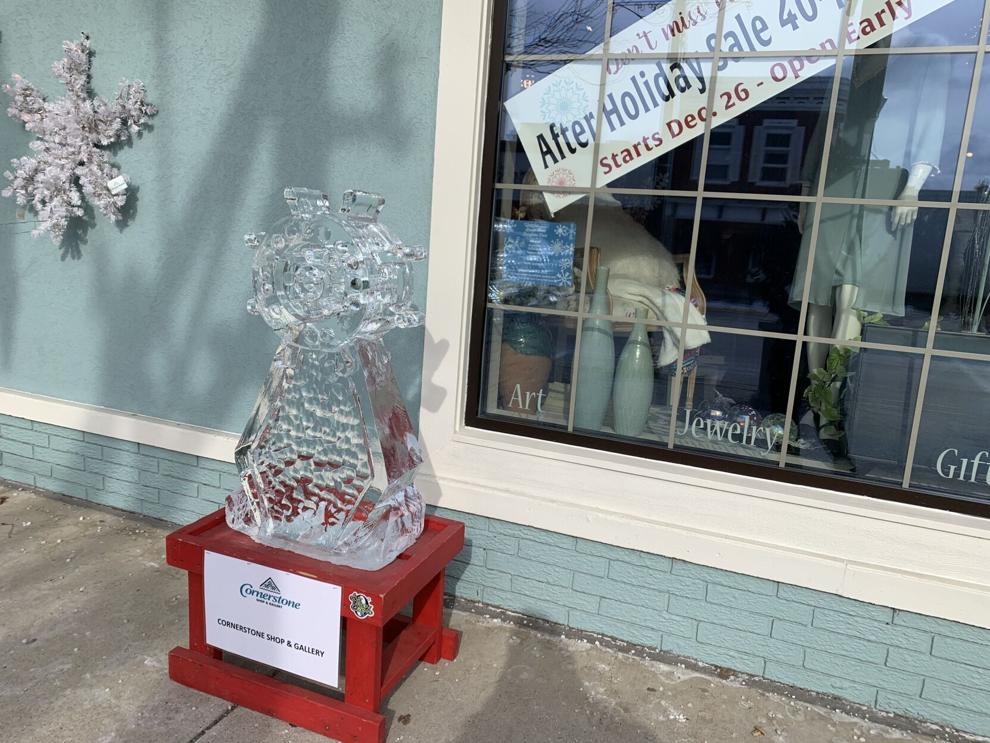 Egg Harbor Cafe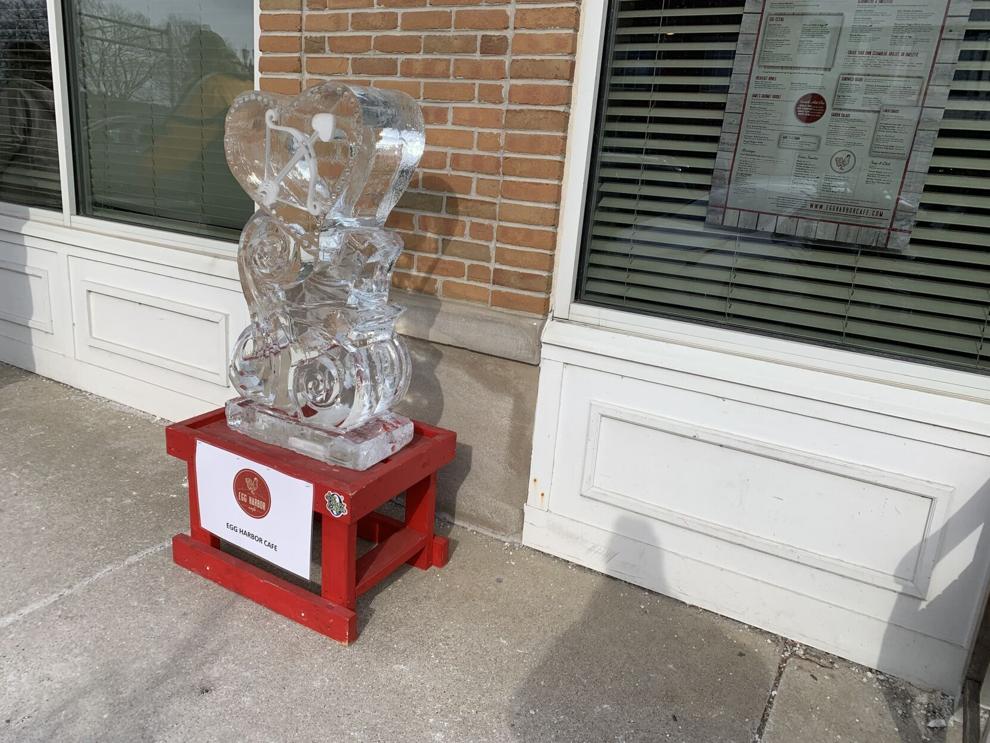 Paws for Treats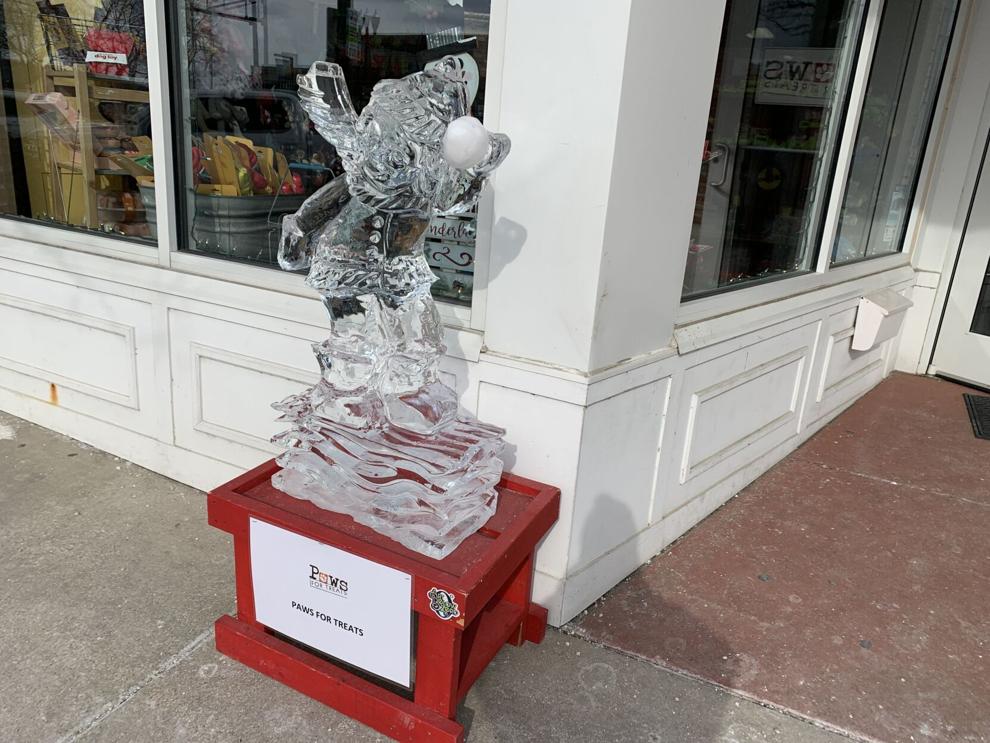 SoHo Boutique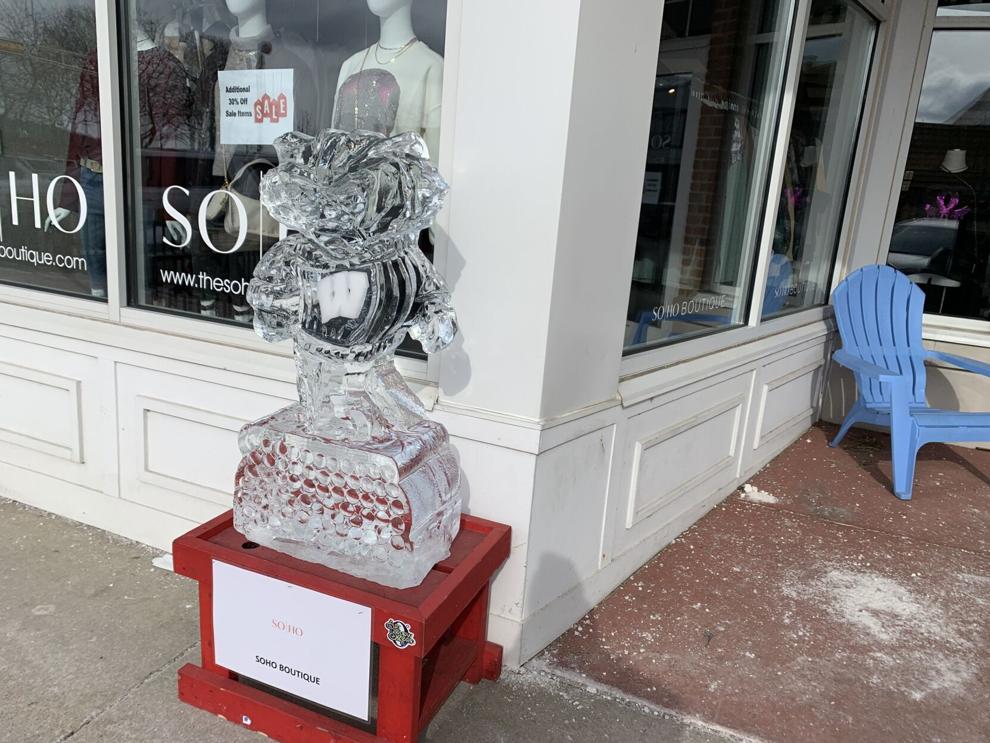 Brick & Mortar Home and Outdoor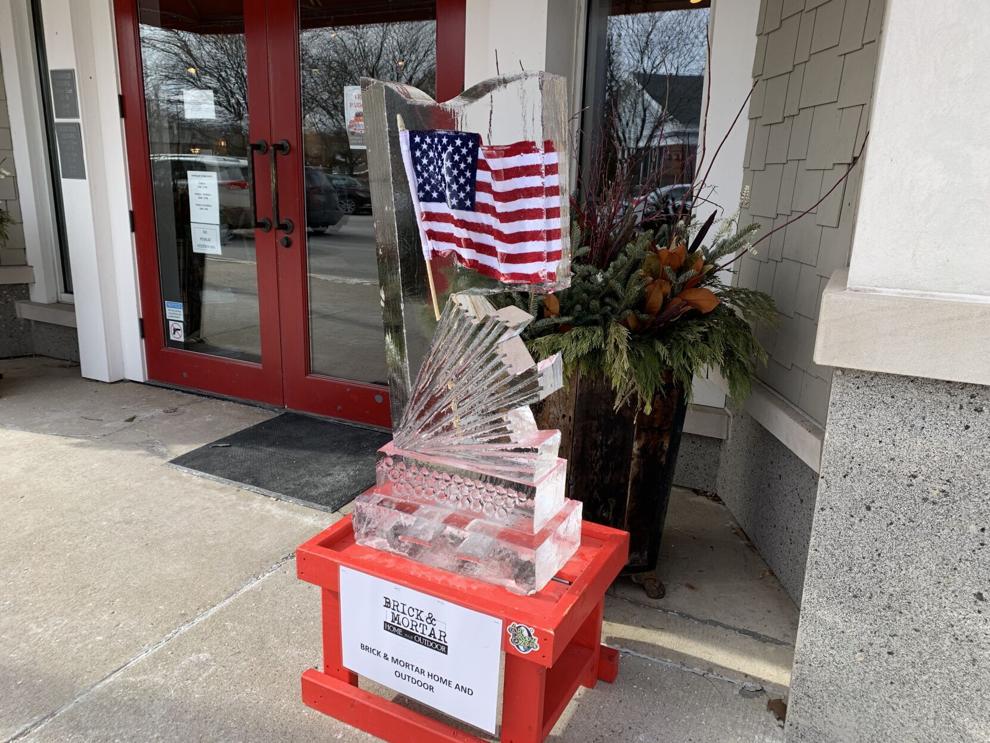 Topsy Turvy Brewery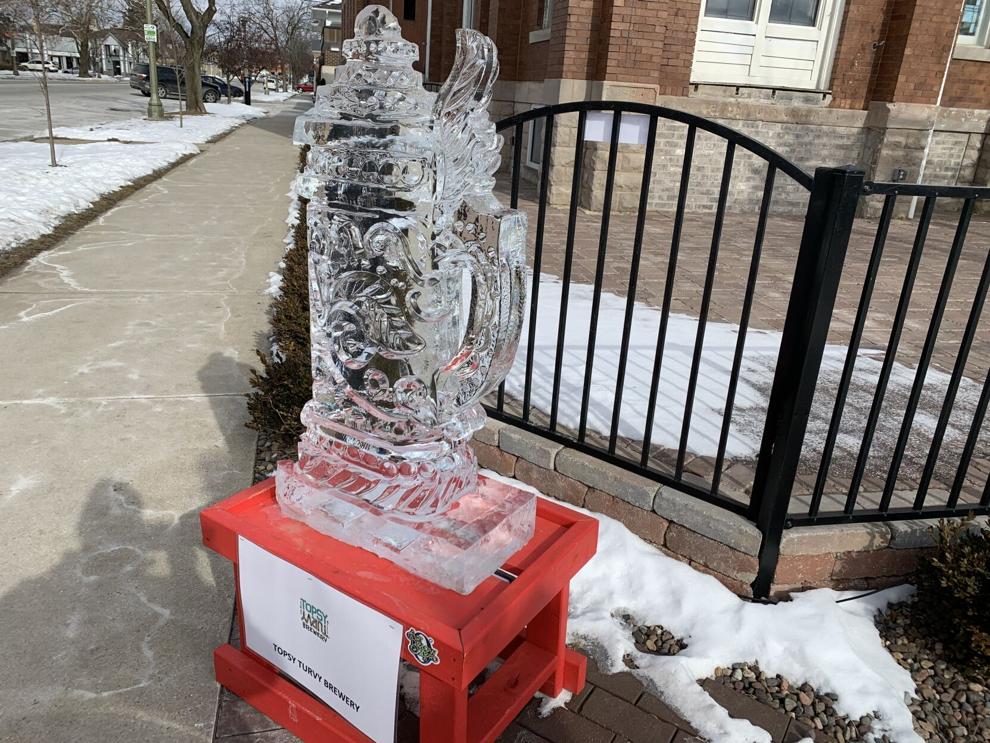 Spectators take photos