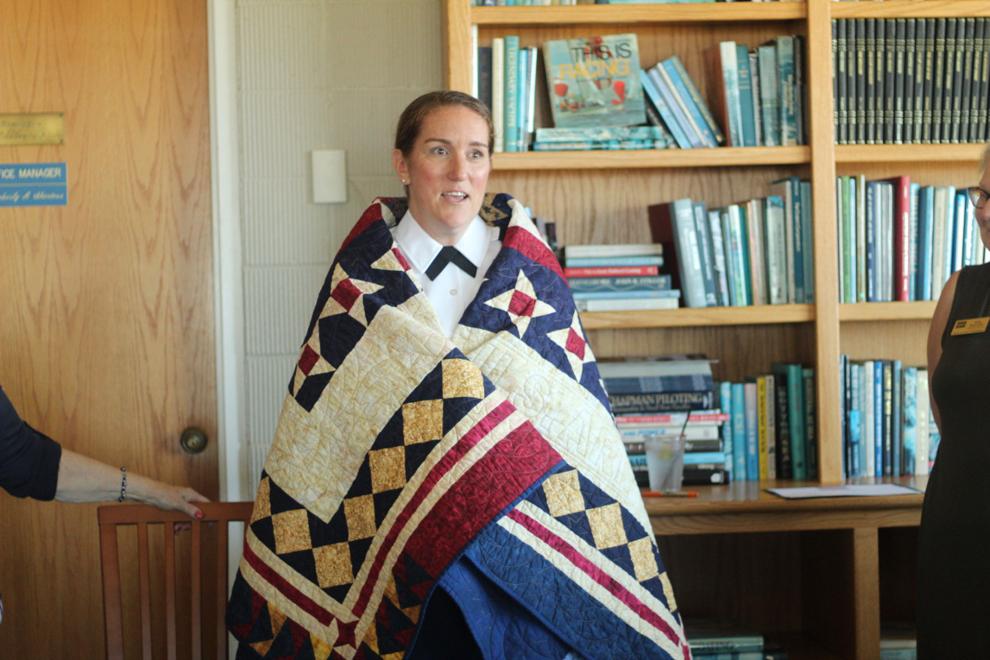 Editor's Note: This story was first published on June 20, 2021.
RACINE — On Friday, the Quilts of Valor Foundation awarded Maj. Gretchen Gaskins, an Army veteran and Racine native, with a handmaid quilt.
The event was held at the Racine Yacht Club, 1 Barker St., with friends and family of Gaskins present to recognize her service.
"It's very humbling and sweet to be honored, but also nerve-wracking," she laughs.
Gaskins has been stationed in numerous locations in the U.S. and abroad, from Fort Carson, Colorado, and Rock Island Arsenal, Illinois, and the Pentagon, to Kandahar, Afghanistan and Erbil, Iraq.
One highlight of her career happened when she "conducted a patrol up a mountain to see the ruins of an outpost Alexander the Great built nearly 2,500 years ago."
This happened when she was deployed to Kandahar, where she served as an Afghan liaison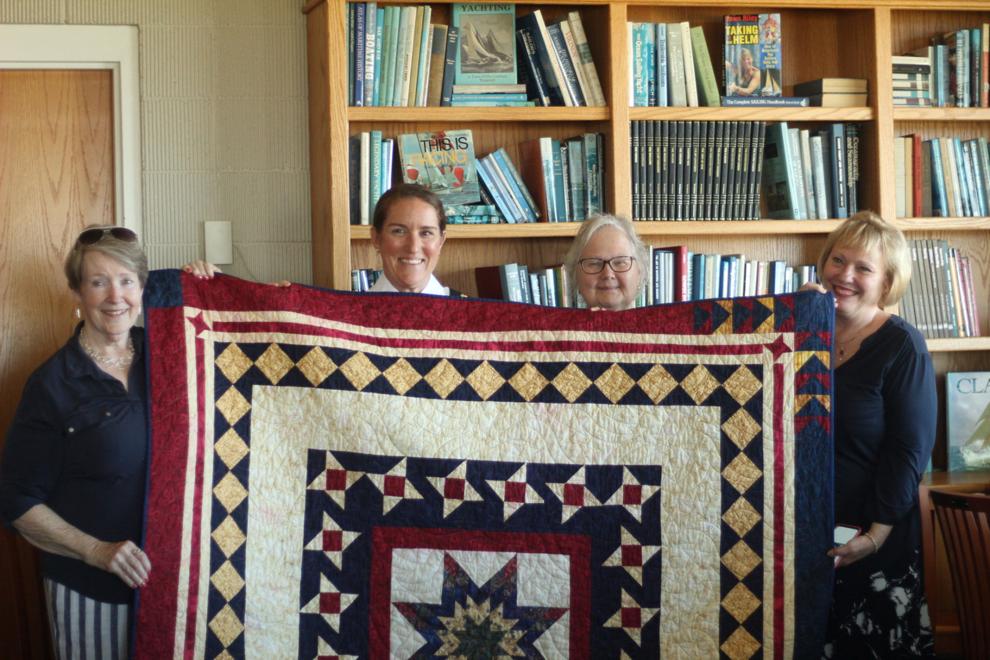 officer. During the height of the COVID-19 pandemic, Gaskins was assigned to the White House Coronavirus Task Force and served as the assistant chief of staff in the Supply Chain Task Force. There she worked on ensuring supplies and PPE were expedited around the globe in accordance with CDC recommendation hot spots.
Gaskins now serves as a COVID-19 action officer and in the Army G-4, responsible for logistics activities, in Washington.
On her experience in the military, Gaskins said her experiences vary from others who have served, but that all who serve have something in common.
"Overall, I've had a positive military experience, yet there's so many people in the military who've had hard tours and disastrous times," said Major Gaskins. "We just see ourselves as doing what we need to do."
About Quilts of Valor
The Quilts of Valor Foundation is a not-for-profit organization that makes "quality, handmade quilts that are machine- or hand-quilted," according to its website.
The organization was founded in 2003 by Catherine Robert when she had a vivid dream when her son, Nat, was deployed in Iraq.
"I saw a young man sitting on the side of his bed in the middle of the night, hunched over," according to an anecdote from Roberts read by Kim Bekersky, a Wisconsin volunteer for QOV, at the event. "I could see his war demons clustered around, dragging him down in an emotional gutter. Then, as if viewing a movie, I saw him in the next scene wrapped in a quilt."
Roberts mentioned that the quilt in her dream made a dramatic change, with a message stating quilts are equivalent to healing.
The quilts are awarded to nominated service members or veterans from war, from family members to friends. The organization has awarded 270,000 quilts since 2003.