WILLIAMS BAY — Supporters of lake environmental protection are getting behind the latest strategy for combating a new invasive plant species in Geneva Lake.
The Geneva Lake Environmental Agency has raised about $50,000 in private donations for its battle against starry stonewort, an unwanted invader threatening to disrupt the lake.
But because the agency has changed up its battle plan against starry stonewort, officials are offering to refund contributions ranging from $10 to more than $1,000.
Jennifer Alter of Fontana is among those redoubling their commitment to help the nonprofit environmental agency prevent the invasive plant from damaging Geneva Lake's recreational quality.
"We want to keep it clean," she said. "If they're going to use it to keep up the lake, I definitely don't want my money back."
Alter donated $100 earlier this year when she heard that a Go Fund Me Page had been created to assist the Geneva Lake Environmental Agency's efforts against starry stonewort.
Since that time, however, the agency has switched its strategy from dredging the lake bottom to applying chemical treatments and trying other approaches.
Board members of the Williams Bay-based environmental group have decided to close down the Go Fund Me page and to check with donors on whether they still want to contribute.
Ted Peters, director of the agency, said some people might feel uncomfortable with funding chemical treatments in the lake, even though that could help to control starry stonewort.
Peters speculated that most donors would agree to support the lake protection strategy.
"I don't see a lot of people asking for their money back," he said.
The organization has raised about $10,000 through the Go Fund Me page and another $40,000 in private donations elsewhere.
Starry stonewort, an aggressive algae that had never been found before in Walworth County, was detected in 2018 in an isolated lagoon on Geneva Lake in the town of Linn.
If left unchecked, the plant can grow into thick bushes that spread and disrupt boating, fishing and other activities on a lake. Experts have reported that traditional chemical treatments have never succeeded in fully eradicating an outbreak of starry stonewort.
The Geneva Lake Environmental Agency originally planned to dredge the lagoon in hopes of uprooting starry stonewort and removing it before it could spread. The Go Fund Me page was launched in February when dredging costs were projected at $150,000.
Officials hoped for state funding, too, as part of a plan to dredge the lagoon before summer boating season heightened risks that starry stonewort would spread to other areas of the lake.
But when costs climbed to $800,000, the dredging effort was put on hold. Then, in August, officials reported that starry stonewort had been detected in two other areas of the lake, which meant that dredging the lagoon no longer was a plausible solution.
Mark Immer of Lake Geneva, who donated $200 to the Go Fund Me page, said he is happy to see his donation support other efforts to battle the invasive plant species.
Immer, however, said he wishes state or federal environmental agencies had engaged in helping contain Geneva Lake's problem before it spread.
"They had a chance to do something about it," he said. "It's gotten way out of hand."
The Geneva Lake Environmental Agency applied chemical treatments this summer in an effort to control the spread of the plant. Officials plan more treatments next spring, as well as sending divers down to try ripping the unwanted plant out of the lake bed by hand.
Peters said state funding still will be requested to help educate boaters about keeping their craft clean so that invasive species are not spread by becoming attached to moving boats.
Peters said if contributors approve, the private donations will be redirected to other such efforts.
"Since we are not going to dredge," he said, "we need to come up with a fair use of those funds."
The environmental agency's board agreed Oct. 24 to shut down the Go Fund Me page and to reach out to donors asking if they want their contributions redirected to the new starry stonewort strategy.
LaMarr "Sparky" Lundberg, chairman of the organization's board, said he understands that some people, himself included, are uncomfortable using chemicals in the lake.
Lunderg, however, said everyone wants to see the lake stay clean and healthy. He doubts that many contributors will hesitate at seeing their money put to good use.
"The donors are the ones who are interested in the lake," he said. "And they're the ones who support it."
Williams Bay climate change rally
Climate change rally - 1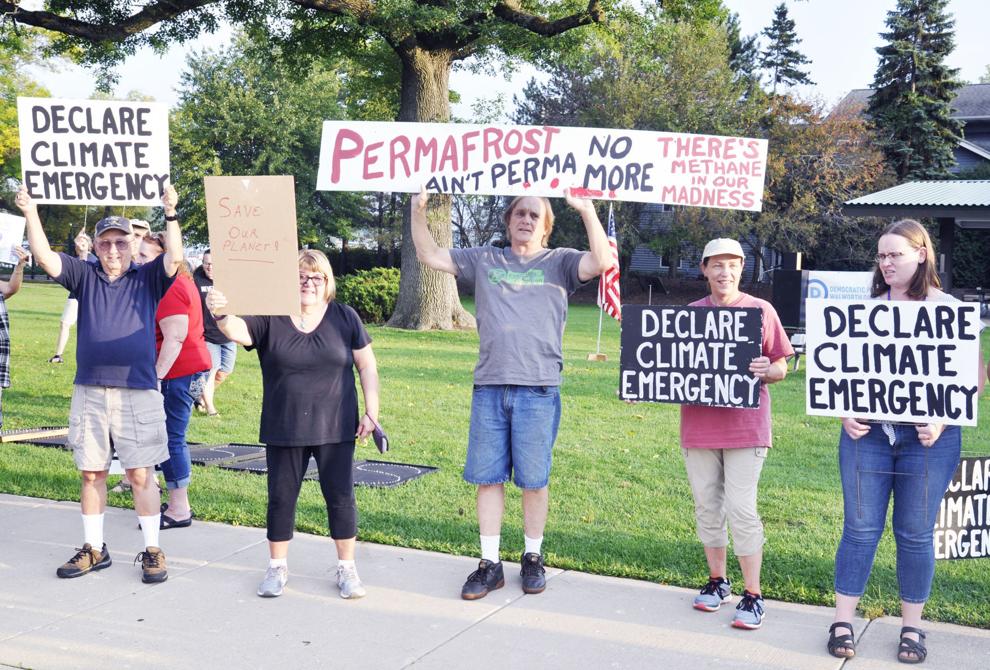 Climate change rally - 2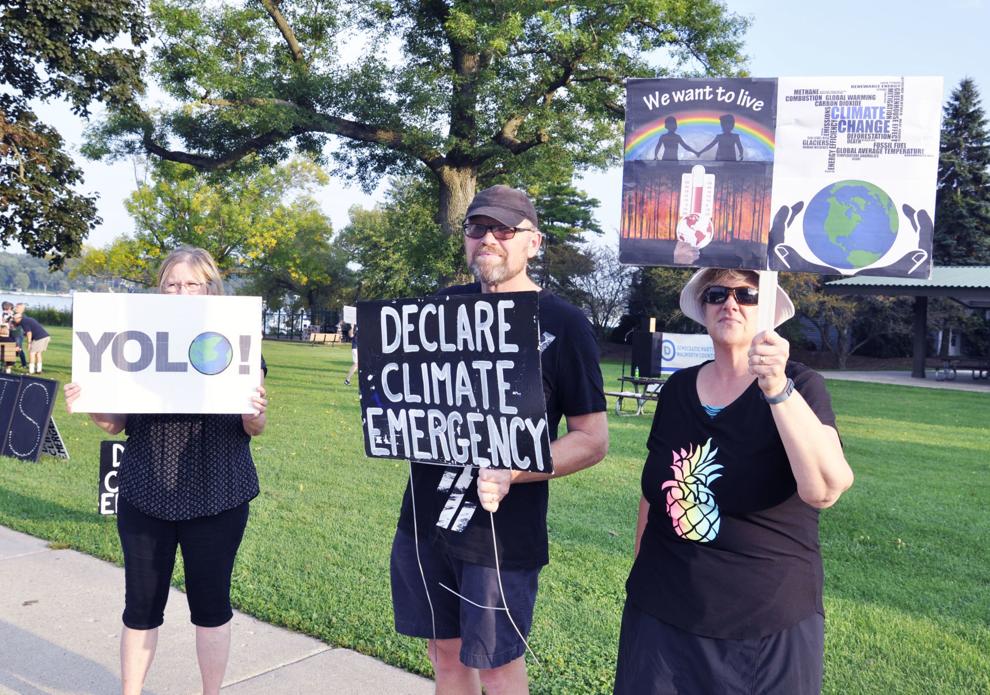 Climate change rally - 3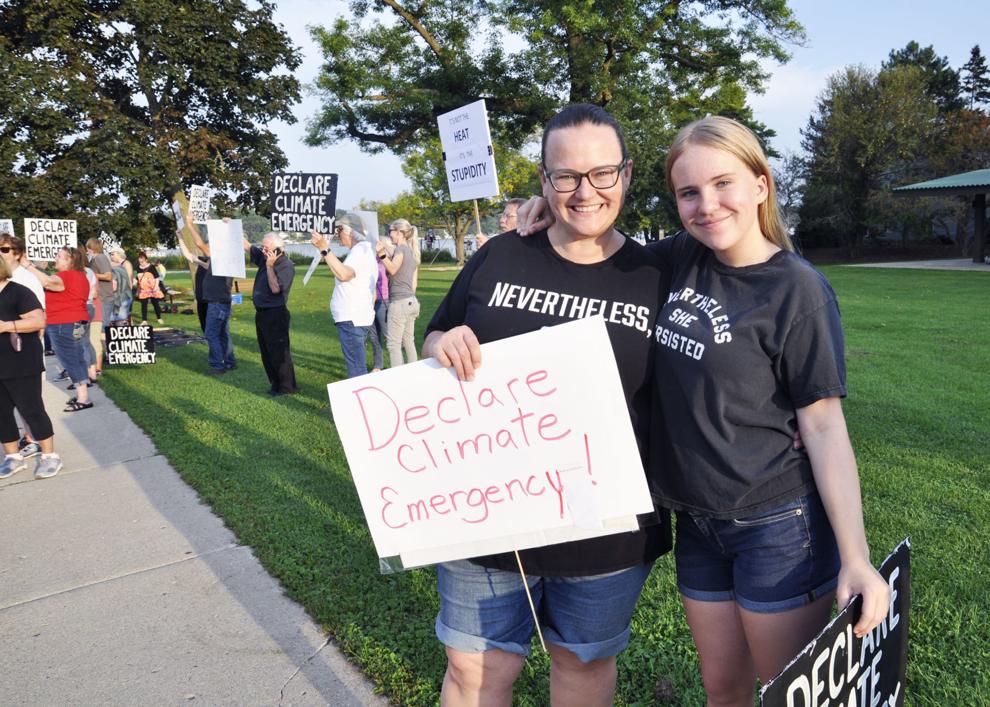 Climate change rally - 4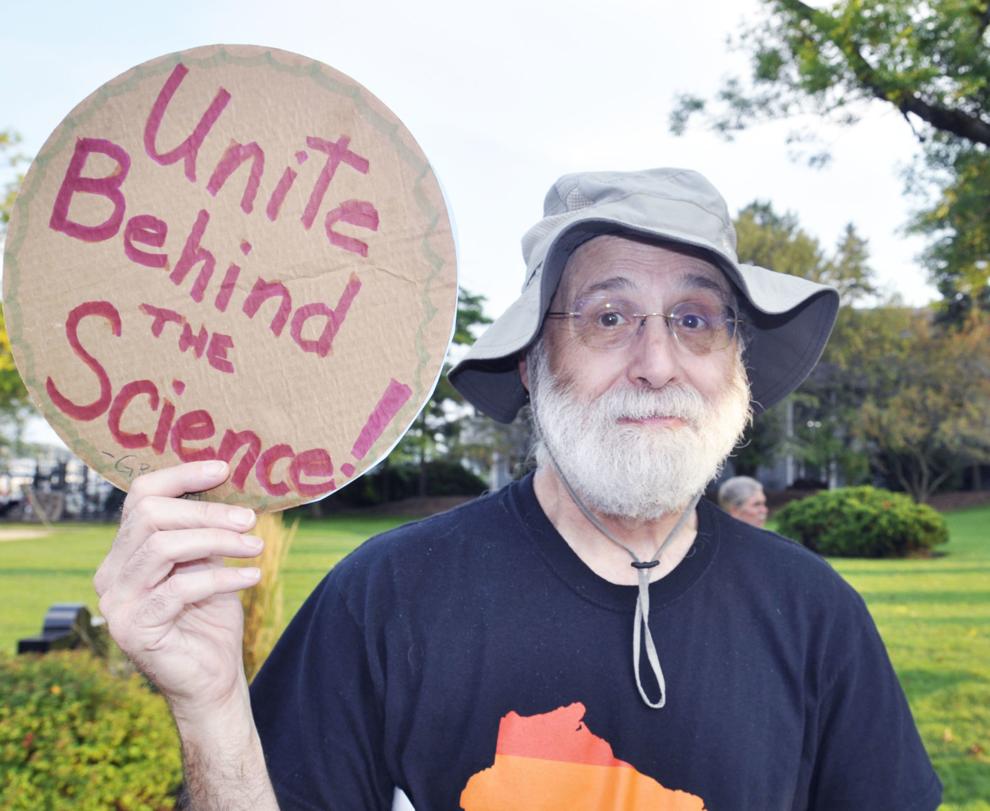 Climate change rally - 5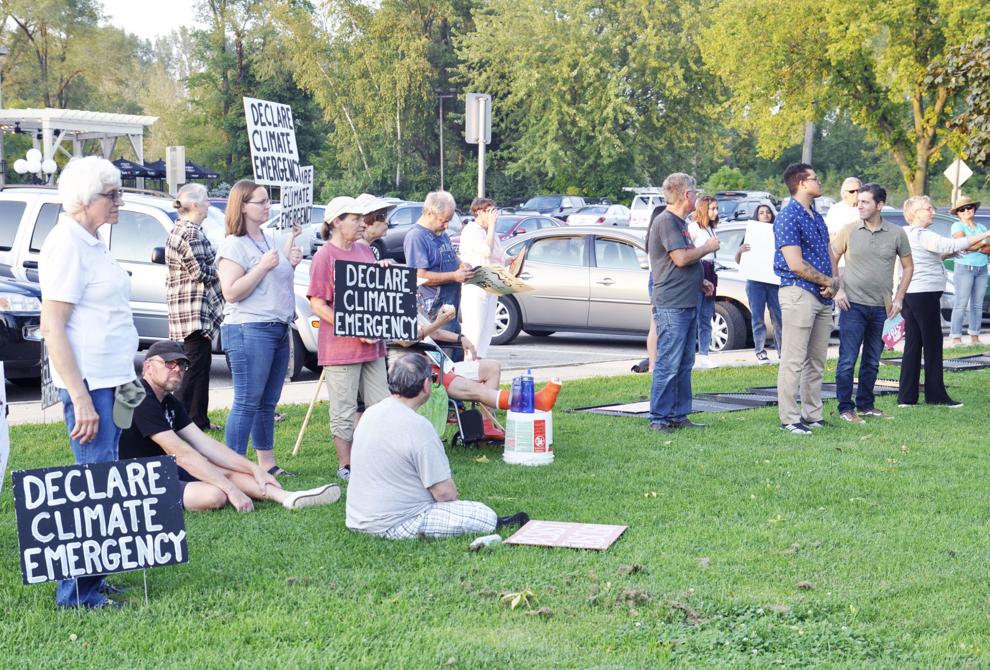 Climate change rally - 6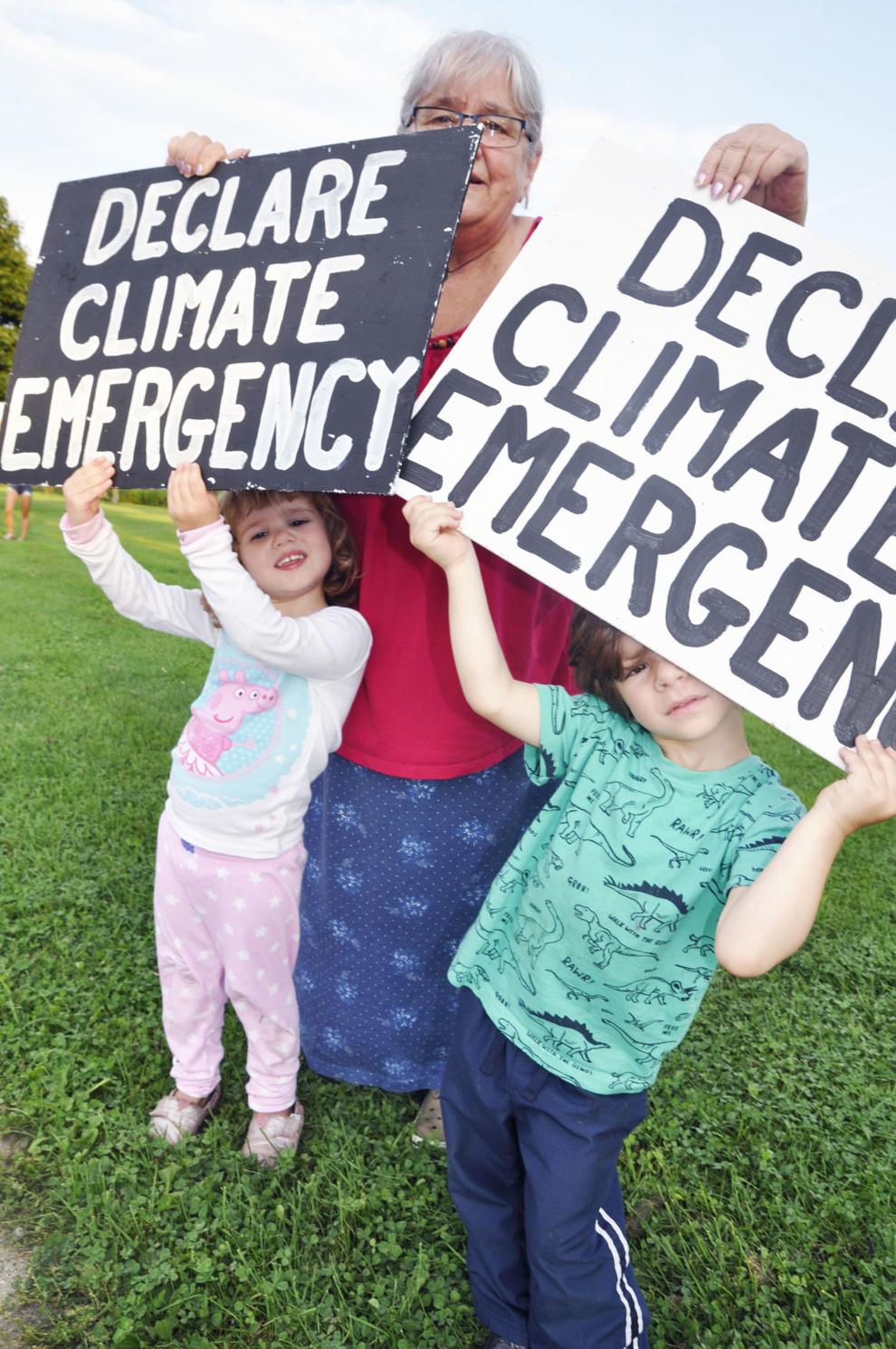 Climate change rally - 7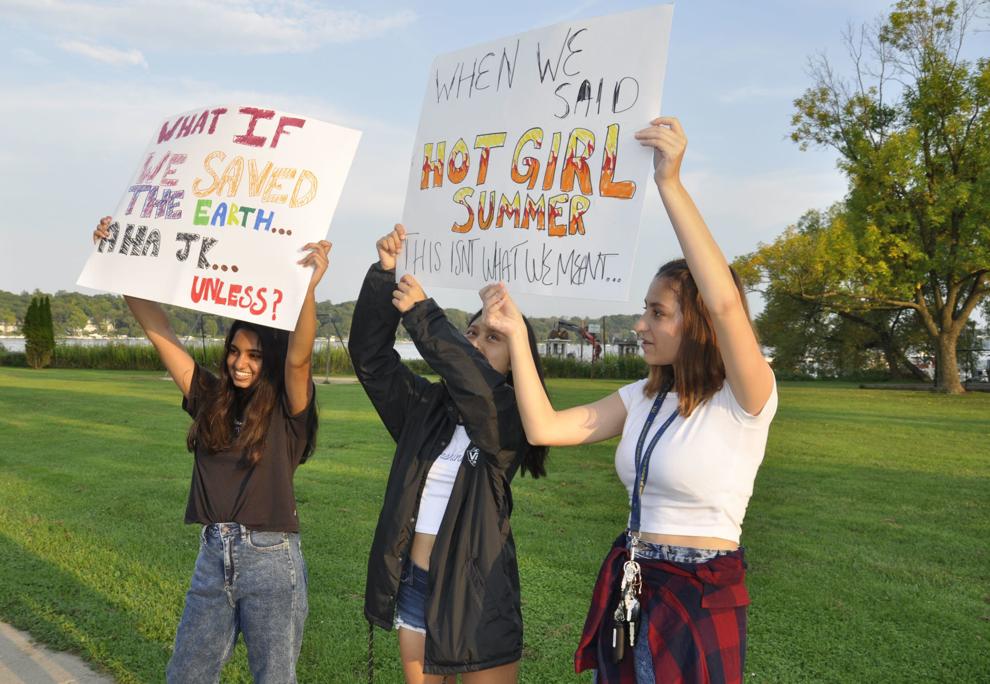 Climate change rally - 8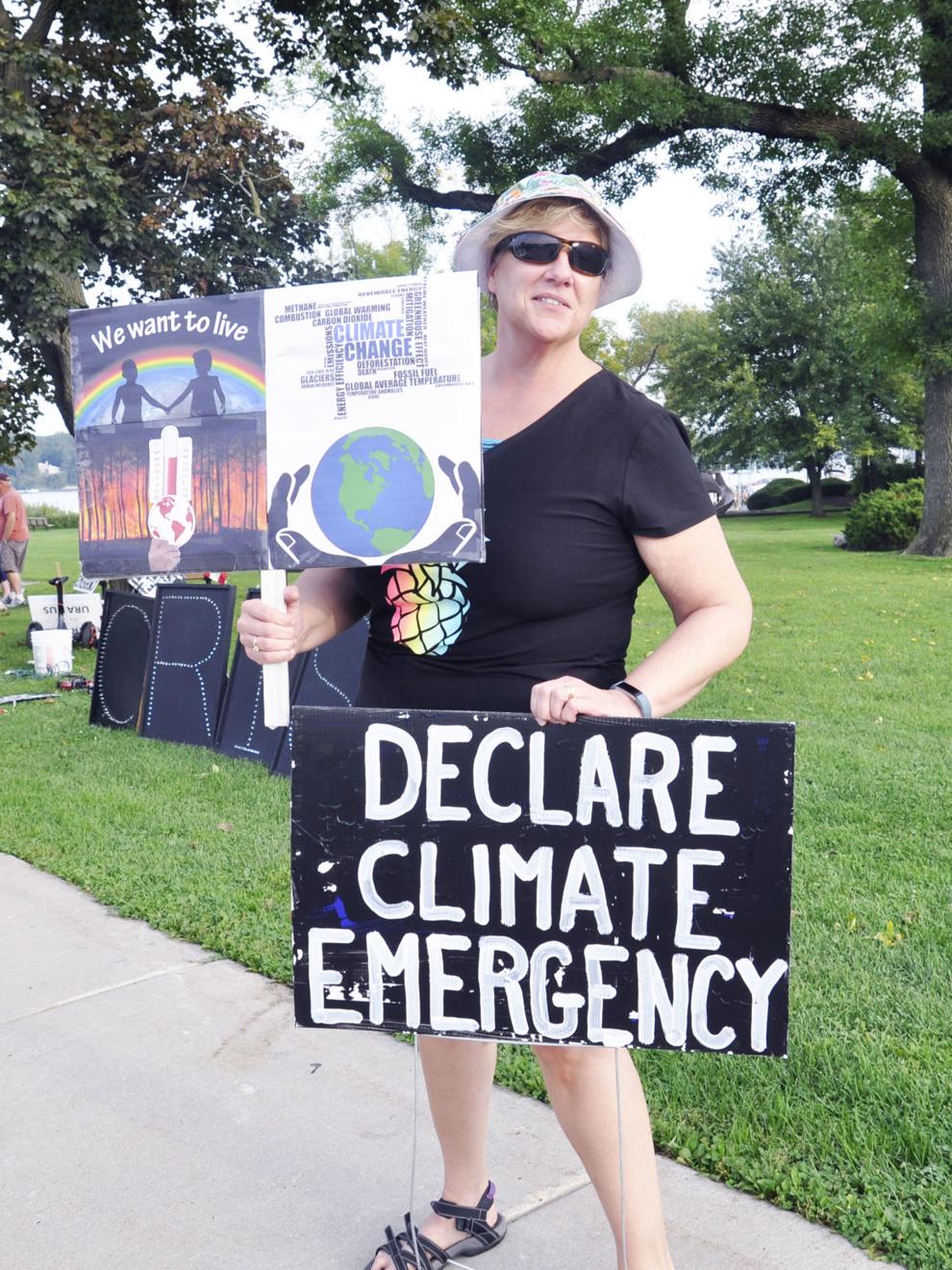 Climate change rally - 9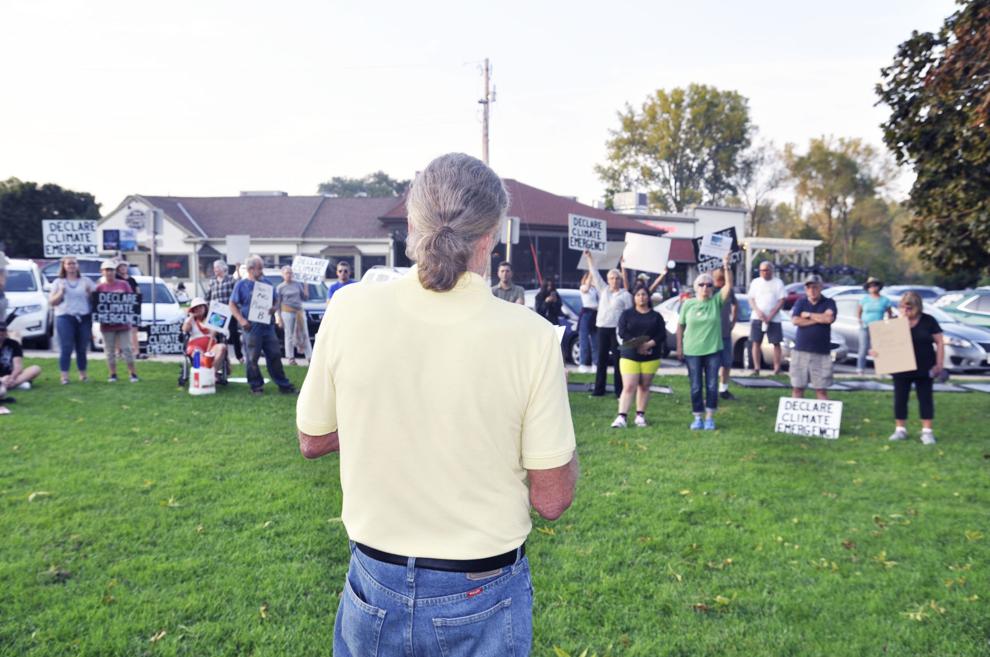 Climate change rally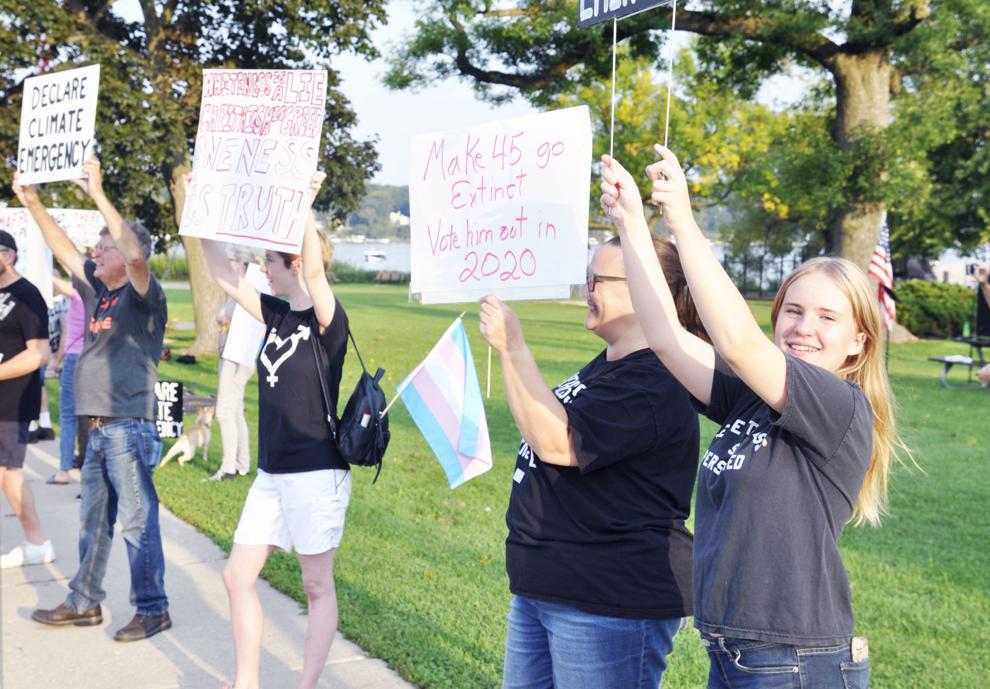 Climate change rally - 11