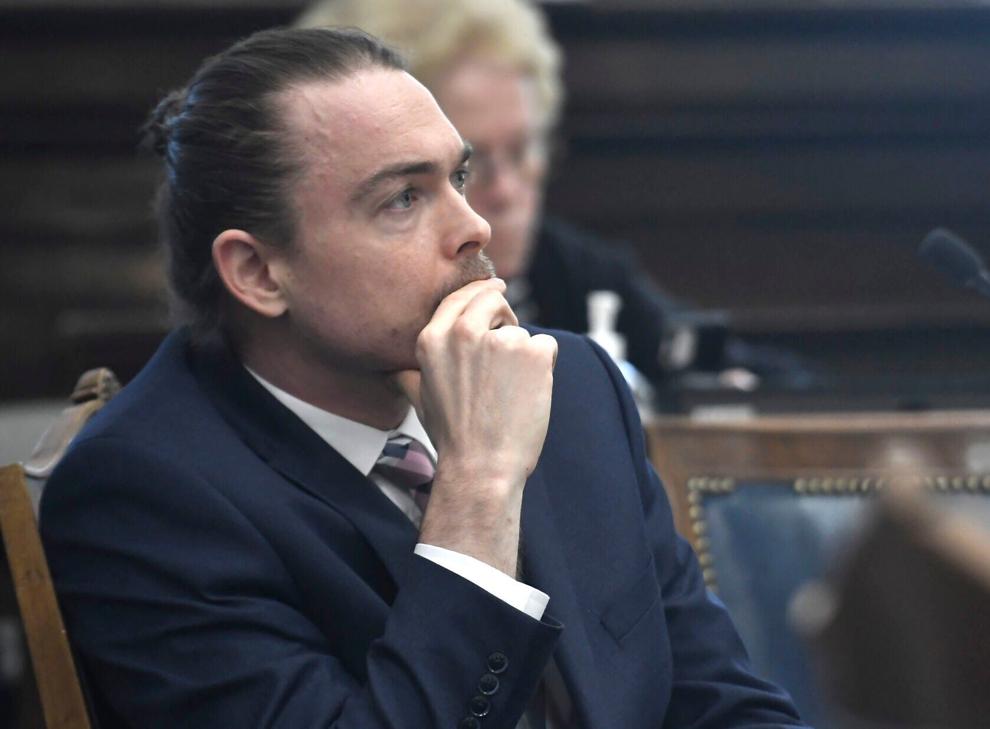 The child of the Mequon man accused of killing a Kenosha man inside his apartment and then disposing of the body in spring 2020 testified Wednesday in the high-profile trial of their father.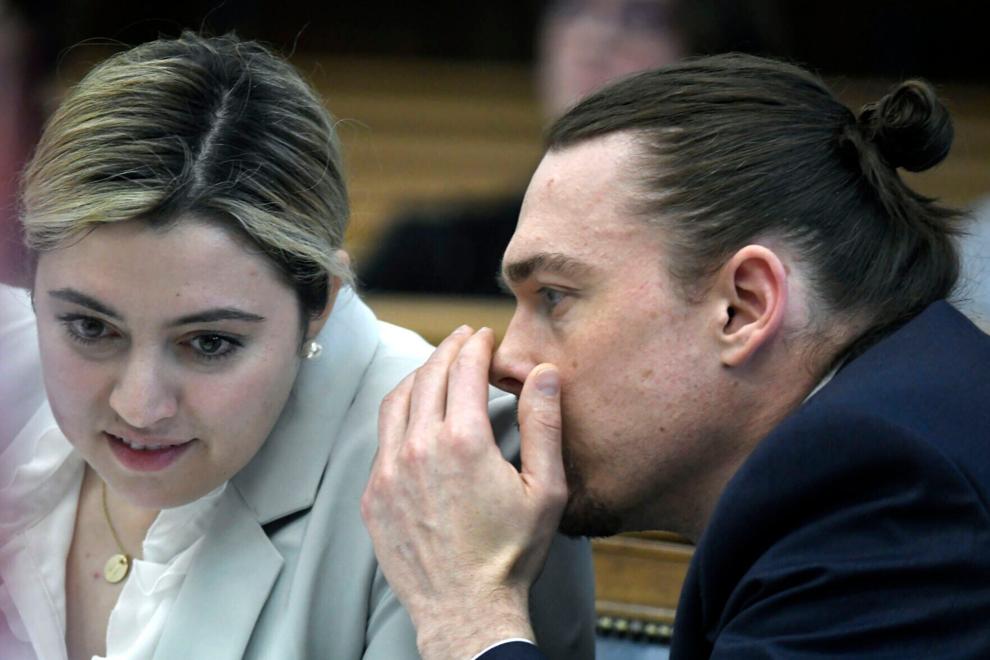 The minor testified for the state in the jury trial of her father, Zachariah Anderson, in Kenosha County Circuit Court.
Anderson, 42, is accused of killing 40-year-old Rosalio Gutierrez Jr. with blunt force the evening of May 17, 2020, inside Gutierrez's first-floor Wood Creek apartment in a jealous rage. Prosecutors allege Anderson killed him because Gutierrez was having a romantic relationship with Sadie Beacham, his ex-girlfriend and mother of his children.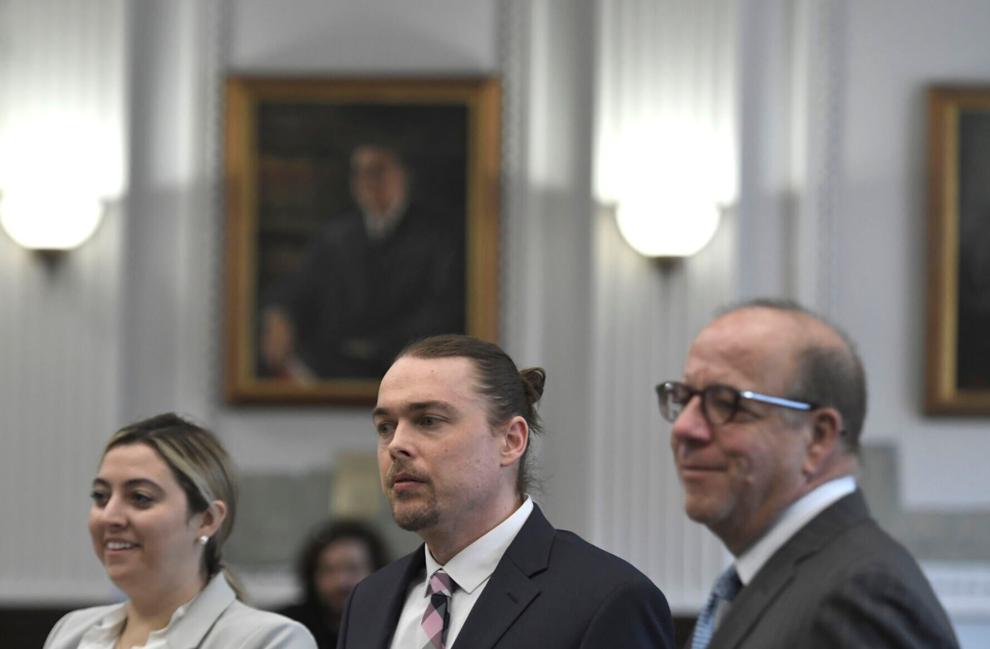 Gutierrez's body has never been recovered and his friends and family have not heard from him in nearly three years. Prosecutors maintain Gutierrez is dead based on the large amount of blood spatter found inside his apartment.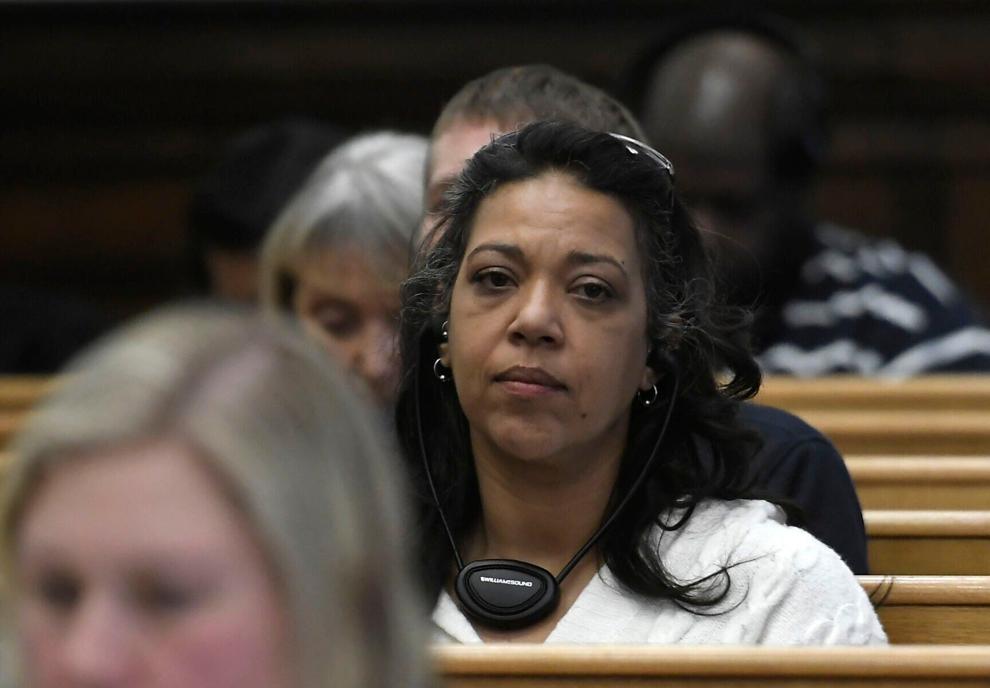 Gutierrez, a father of two young children, was reported missing May 19, 2020, after Beacham went to his apartment in the 3700 block of 15th Street, and found the patio door open with heavy blood stains on the floor, door and furniture. Beacham testified that she had been trying to reach him by phone before driving to his apartment out of deep concern for his wellbeing.
Kenosha Police focused on Anderson after Beacham reported that Anderson had been stalking and harassing her in the weeks after she began developing a relationship with Gutierrez.
Anderson is charged with first-degree intentional homicide, a Class A felony that carries a sentence of life in prison if convicted. Anderson is also charged with felonies of hiding a corpse and stalking.
Anderson and Beacham's child, who the Kenosha News is not naming, said Anderson asked her to spy on her mother and record with a smartphone "every single time my mother would get upset" and would to try and get Beacham in trouble.
On the night of April 24 to April 25, 2020, the daughter said Anderson drove them both to Beacham's residence in Germantown to spy on Beacham and Gutierrez, who were inside on the couch, through a window.
The girl said that night Anderson also went through Gutierrez's truck and took a picture of his license plate and his registration before ringing Beacham's doorbell and running back to his own vehicle and driving away.
On May 16, the day before prosecutors believe Gutierrez was killed, the girl said Anderson took her and her siblings to his family's tree farm with his work van, the same van Anderson allegedly drove to a Saukville Walmart the morning of May 18, 2020, to purchase trash bags, cleaning wipes and gloves.
On Wednesday, the girl testified the van was not missing a portion of its carpet and did not have bleach stains on May 16 when she rode in it to the tree farm.
She also testified that Anderson had used a racial slur to describe Gutierrez in the past and implied that he would follow him.
"He said something about showing him who the man was, and I didn't quite understand, but you kind of caught onto things that my dad was referring to or was implying," the child said. "My dad said to me, he said 'I may just watch him or follow him to his house one time just for the fun of it.' Those were his exact words to me."
Anderson is being held on a $750,000 cash bond at the Kenosha County Jail. He has been in custody since shortly after Gutierrez's disappearance, initially charged with stalking.
The homicide charge was added in December 2020 after an investigation found evidence that indicated Anderson may have moved Gutierrez's dead body in his van to another location.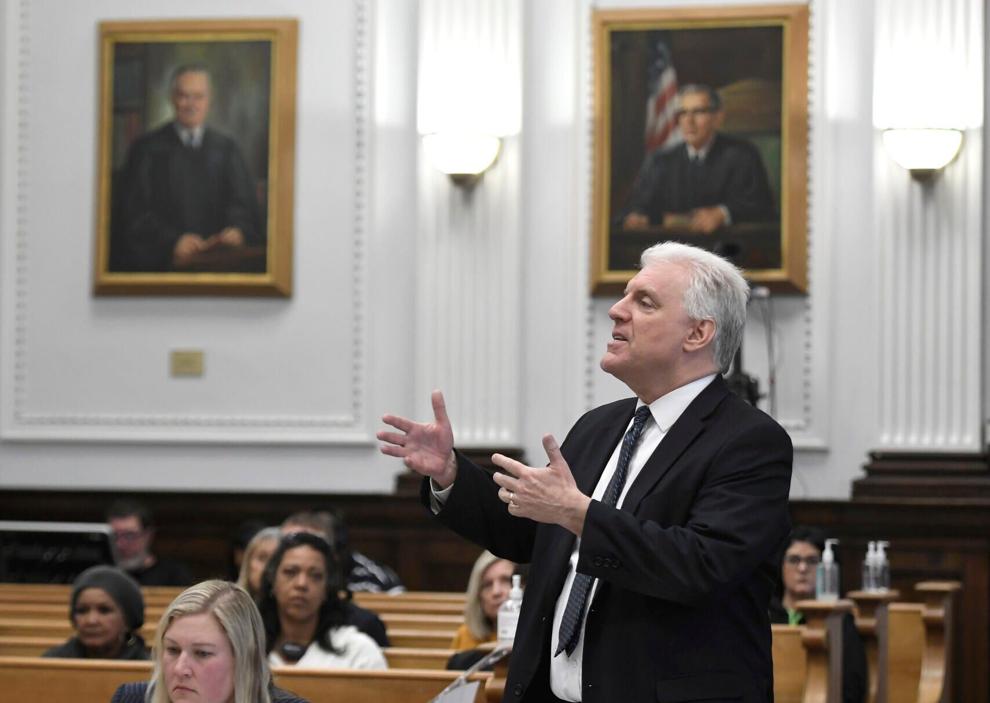 The trial, now in its third week, has sparked headlines across the nation and social media. Judge Bruce Schroeder is presiding over the trial before a jury of eight women and five men, which includes one alternate.
The prosecution is led by District Attorney Michael Graveley who throughout the trial has argued Anderson killed Gutierrez out of jealousy and an obsession over his ex-girlfriend.
Defense attorney Nicole Muller has argued Kenosha Police failed to look at other possible suspects and prematurely zeroed in on Anderson based on claims made by Beacham.
Improper communication claimed
On Wednesday, someone made a complaint against Beacham alleging that she used sign language to communicate with her daughter instructions while she was on the stand. Beacham was called back to the stand and said she is somewhat fluid with American Sign Language.
Beacham denied instructing with her child even though she had a sight-line to the child.
"My hands were below the pews," Beacham said, adding that she could have mouthed "calm down" when her child was becoming "sassy" on the stand.
Schroeder also warned those in the court against texting or taking pictures.
The prosecution also questioned whether Anderson communicated instructions to his daughter while she was on the stand and reviewed a video of him allegedly tampering with the witness.
Mugshots: Kenosha County criminal complaints from March 11-13
Mark Steven Carey
Mark Steven Carey, 53, of Kenosha, faces charges of bail jumping, possession of drug paraphernalia, and retail theft (intentionally take less than or equal to $500).
Matthew Hamilton Demali
Matthew Hamilton Demali, 55, of Trevor, faces charges of possession of a firearm by an outstate felon, fail to comply to officer/person into custody, operate/go armed with a firearm while intoxicated, resisting or obstructing an officer, and operating a motor vehicle while under the influence (2nd offense).
Donald Wayne Douglas III
Donald Wayne Douglas III, 27, of Kenosha, faces charges of battery to emergency rescue worker.
Shannon Marie Estep
Shannon Marie Estep, 44, of Kenosha, faces charges of bail jumping.
Patricia Lynn Horton
Patricia Lynn Horton, 38, of Kenosha, faces charges of neglecting a child (harm did not occur and child is under 6 years of age or has a disability).
Leeaire Mathis
Leeaire Mathis, 53, of Kenosha, faces charges of possession with intent to deliver THC (less than 200 grams or less than 4 plants), and carrying a concealed knife.
Daniel Millet
Daniel Millet, 54, of Kenosha, faces charges of bail jumping, and disorderly conduct.
Michael Anthony Pearson
Michael Anthony Pearson, 36, of Pleasant Prairie, faces charges of probation and parole, second degree sexual assault of a child, and child enticement (sexual contact).
Roberto Zamarripa
Roberto Zamarripa, 34, of Waukegan, Illinois, faces charges of vehicle operator flee/elude officer, second degree recklessly endangering safety, and operating a motor vehicle while under the influence (2nd offense).